While the heat has dropped dramatically with a wave of rain across the country, summer is still upon us and isn't happening anywhere soon. Aside from the many hours of sunshine, the best part about the hot months is the fresh variety it offers.
From cherries to mangoes to watermelon and lemon, we have options for dessert, sour, and a mix of both.
collection of food networkHere is a list of dishes for all those lazy days where you don't want to go near the hot stove but still crave a homemade lunch or dinner. These foods will help you stay calm and nourished and enjoy the abundance of fresh fruits and vegetables this season has to offer.
1. Frozen Fruit Popsicles
Nothing screams summer like some popsicles! But you don't have to wait for the ice cream cart to sway or come out in the heat because you can now make your own. Customize your popsicles – and decorate them – based on your favorite fruit.
To make sweet, shiny cherries, all you need are cherries, water, and any sweetener such as honey or maple syrup. You can do the same with pineapple, lemon, and banana, too. The possibilities are endless. Enjoy lollipop day!
2. Beetroot soup
The gorgeous color alone should win you over if not the thick, creamy consistency and taste of this savory and lesser-known soup. While we realize that soup and summer don't go together, this is sure to change your mind.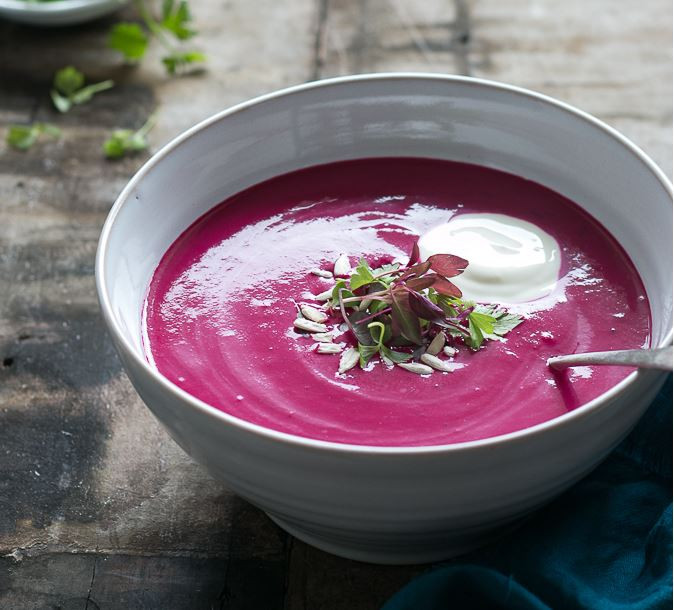 You need some beetroot (depending on how many people are eating), oil, celery, dill, and vegetable broth to stir up this delicious soup. Fry the vegetables in oil and add the broth when it turns golden brown. Mix the beets with a little curd and add to the mixture. there he is! It's easy.
3. Tomato thyme with hummus
Hummus is the perfect dip as an appetizer, although it's a bit light for our taste buds at times. However, the marinated tomatoes that gather in the center of this recipe take eating hummus to a whole new level.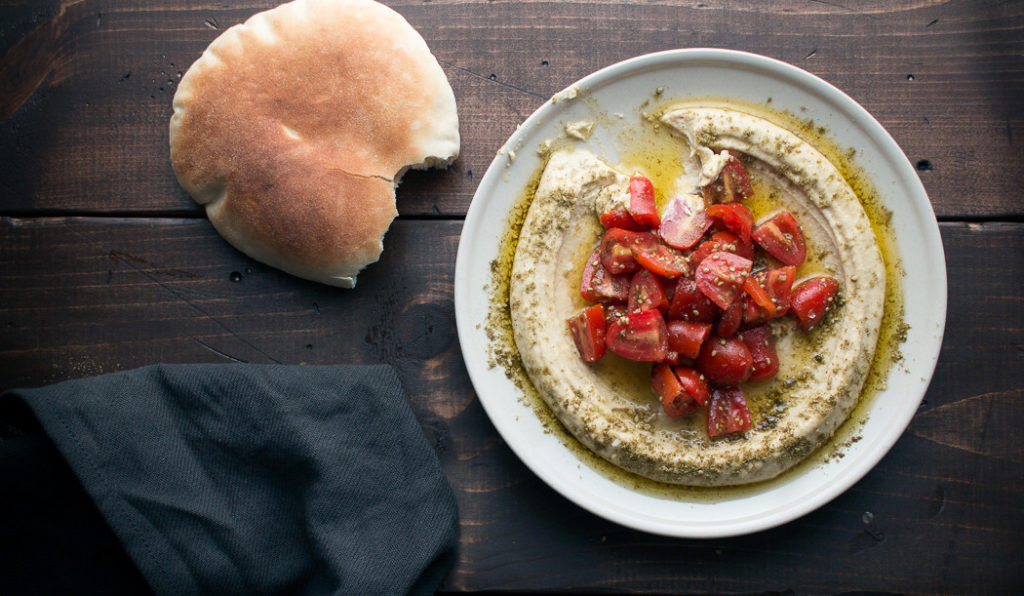 Simply coat some fresh tomatoes with olive oil, salt, and thyme over a super creamy homemade hummus. A tip to take it to the next level is to add sesame seeds to the thyme. Served with fresh garlic or pita bread.
4. Trifle Mango
Summer can't be without mango in every dessert. When you get bored of homemade mango shakes and ice cream, try your hand at this delicious fruit.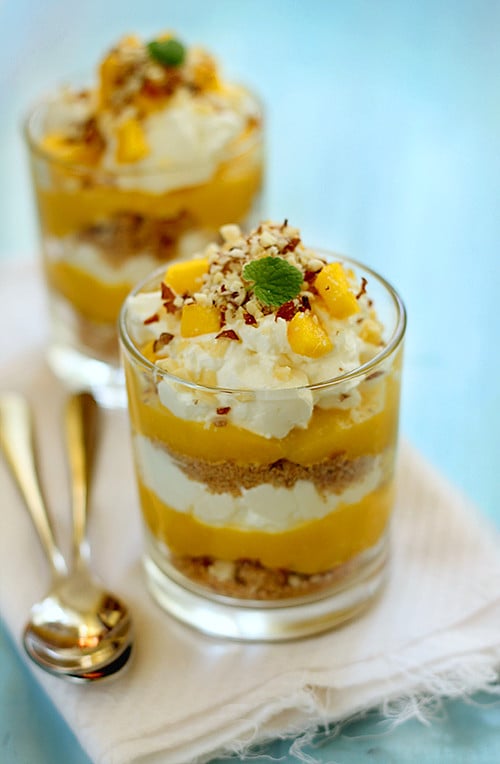 Crush some sponge cake to make a base for this dessert. Cut the mango into pieces and add one layer to it. Mix the rest of the mango puree with the whipped cream until the third layer is formed. The fourth layer will be whipped cream only. Add to it more mangoes and dig in!