Pasta always seems like a celebration to me. Probably because I grew up spending summer vacations with an Italian grandma who was making lasagna for lunch (yes, lunch). Or maybe it's because pasta is simply something I enjoy every now and then. There's something romantic about a summer night dinner of pasta, a salad with vegetables at the farmers' market, and a glass of white wine – whether you're dining alone or with others. I'm no chef, but luckily, Trader Joe's frozen options make pasta dinners quick and easy.
Walking down the frozen noodle aisle at Trader Joe's is always a treat, especially since TJ's has so many options to choose from. Other great news? Its preparation does not require any skills in the kitchen; You can simply heat it up on the stove or even in the microwave. Plus, it's ready to eat in 10 minutes or less. As a casual pasta connoisseur, Trader Joe's fan, and a lazy girl in the kitchen, I tried as many as I could with my hands, then ranked them all. If you're ready to have the pasta dinner at home of your dreams, here are all the successes and mistakes, arranged accordingly.
7. Ricotta and spinach stuffed ravioli with tomato and basil sauce
Growing up, ravioli was my favorite, so any type of ravioli feels a little nostalgic for me. But unfortunately, this person did not return any warm fuzzy feelings. The tomato sauce was watery, the ravioli was thin and I wanted more ricotta, and it seemed like the spinach was there just for a pop of color. I thought adding Parmesan cheese on top would make it more palatable, but in the end, it wasn't worth it. With a wide variety of delicious pasta to choose from, I'd skip this one and spend my money on something else!
6. Fuchette stuffed with cheese and pink sauce
These stuffed noodles are cute little sack, and I love a good pink sauce. This has been one of my go-tos since it came out a few years ago. I haven't taken it in a while, so I was excited to dig around. After following the stove's instructions on the bag, I realized that a third of the cup of water I ordered made the sauce a little thin. Although it thickens a bit on the plate, I will be using a little less water than indicated next time.
On the plus side, there is a lot of cheese in the pasta (delicious!). The sauce leans on the sweet side, and to my surprise, it's a little too sweet for me. It also doesn't look appetizing on the plate like some of the other dishes I've tried. I want my food to taste good, of course, but it also seems important. I was shocked that it reached this low on my list, but it just shows that Trader Joe's doesn't mess with frozen pasta! forward and upward.
5. Stuffed gnocchi outside and inside
Well, Trader Joe's has plenty of gnocchi to choose from. In addition to regular potato gnocchi, there are plenty of alternatives (such as cabbage, cauliflower, and sweet potato gnocchi). But for clarity and focus, I stuck to the potato gnocchi options for this roundup, and this tomato-cheese-stuffed gnocchi definitely piqued my interest. While it doesn't take much for me to fall in love with pasta, especially one that's thick and doughy like gnocchi, this stuffed gnocchi made me want something more. The ratio of cheese to tomato sauce seemed a little strange to me, and I wasn't sure if I was supposed to add my own sauce because every gnocchi had a sauce in the middle. Regardless, it wasn't tasty enough for me. Are they delicious? definitely. But I can see myself eating it as a fun snack instead of for dinner.
4. Penne Arabiatta
If you're looking for a delicious, no-frills pasta dish in tomato sauce, this is the penne arrabiata. This tomato sauce is so much better than the basil sauce in my ravioli IMO, and as someone who loves cheese and cream sauce, I wouldn't mind this dish coming without. Arrabbiata sauce isn't as sweet as marinara sauce – since it's made with red pepper flakes, it's meant to be spicy. If you like some heat, I'd say this TJ Arabiata sauce is light without a lot of kick at all. To add some spice, you can simply sprinkle your red pepper flakes on top. Overall, penne arrabbiata is a solid choice and a good reminder that the basics, if done well, come true.
3. Gnocchi al Gorgonzola
I admit, I never thought I'd come up with this because fancier-name pasta options always call me. However, this is delicious and a real sleepover! The gnocchi is a satisfying dough, the creamy sauce is thick, and the gorgonzola is not overpowering. Sprinkle pepper on top takes it to another level. Although gnocchi is distinctly different from pasta, this one gave me a great cheesy and pasta feel, and I'm here for it.
2. Breaded fried ravioli
What's not to love about crunchy rusk pasta with gooey gooey cheese in the middle? These fried ravioli changed the rules of the game. What I love most about it is that you can eat it as your meal or serve it as an appetizer. Put these kids in the air fryer for a few minutes, arrange them on a plate with a small bowl of marinara for dipping, and you've got a great pre-dinner treat. Or pair it with chicken and salad for a hearty Italian meal. Especially if you have an air fryer, you won't want to miss these crunchy, sticky bites from heaven.
1. Spaghetti Casio e Baby
If pasta can be elegant, that is exactly what I would describe Casio e Pepe. Simple and easy, this was my favorite of all the pasta options I've tried. From the bag, the spaghetti comes in little nests that eventually open up as it heats up, which is very satisfying. The creamy sauce is delicious and comes with a bite, thanks to the generous amounts of black pepper sprinkled throughout. It is delicious and even looks beautiful on the plate.
I've found that the pasta likes to stick together, and requires a little extra wiggling in the pan to loosen all of the pasta. If you prefer individual strands of spaghetti, be sure to take the time to separate the nests. However, if you're the type of person who likes to bite into a thick block of pasta, keeping the groups of spaghetti somewhat intact will be very satisfying.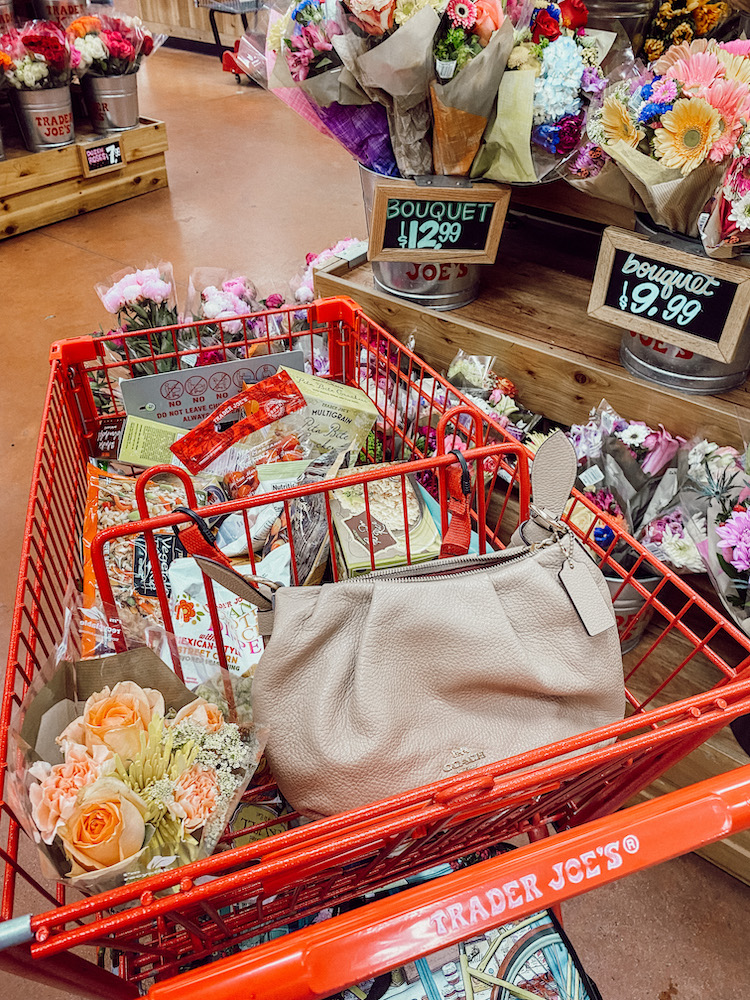 Trader Joe's Best Frozen Meals When They Can't Bother You