Brought to you by award-winning restaurateur and chef, Daniel Ridgway and his wife, Roger, the Gold Coast's most awaited new beachfront restaurant – say hello Palm Beach Street. The opening of Palm Beach Boulevard, better known as the PBA, has tongues wagging in the hospitality scene, and for good reason.
If you haven't heard of it, you've almost certainly seen it. The spacious restaurant occupies a prime location on the corner of Palm Beach Street, with its bright striped awnings that stand out like beacons for hungry diners. The elegant setting exudes calm Palm Springs meets Art Deco vibes – with a Gold Coast touch, of course.
The PBA experience starts well before you step inside – the cool sea breeze rolls in, groups of outdoor seating and umbrellas dot the pier and the ocean rolls in just meters away. The 150-seat space seamlessly blends coastal elegance with the serene charm of the Gold Coast – think of the stunning cherry blossom tree at the entrance, high arches that peek into the bustling kitchen and gorgeous chandeliers, reminiscent of the waves lapping nearby. Crave eclectic features, like the Instagrammable tag 'It's never too early to have a cocktail', palm tree wallpaper sourced from Los Angeles' Beverly Hills Hotel and a pastel pink-green palette. Take your pick from the dining areas, including a beachfront terrace, dog-friendly canopy garden, and traditional indoor restaurant space.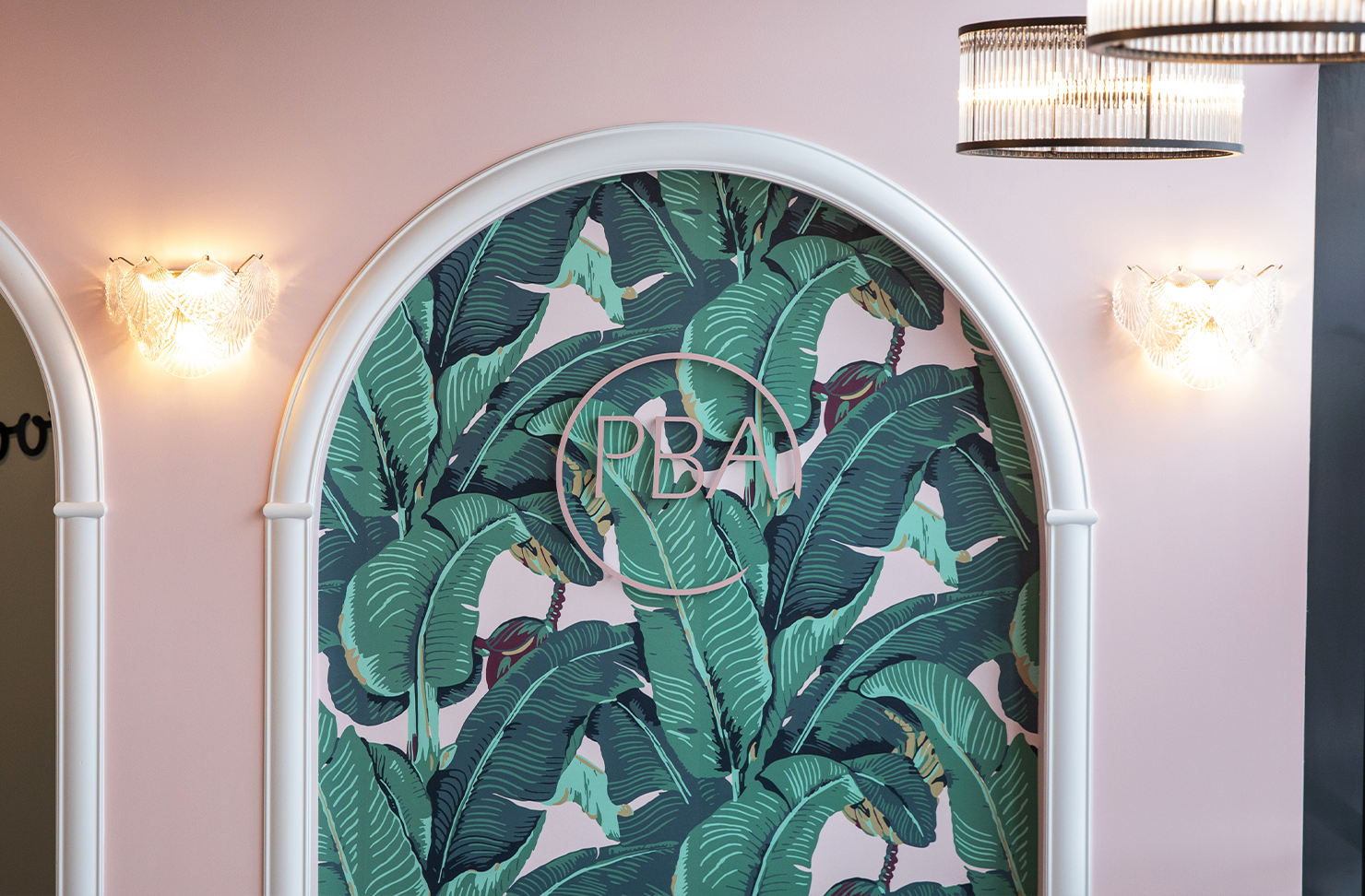 Danielle Ridgway, the culinary genius behind beloved Gold Coast restaurants including Little Truffle and BiN 232 Pacific Fair, heads into the kitchen with Little Truffle chef Jason Burt, so you know the food will be top notch. Palm Beach Avenue's breakfast menu is modest and savor morning fare such as chili scrambled eggs with feta and mint, chorizo ​​crumbs and fried shallots, Karaage chicken pancakes with maple jalapenos, fried eggs, and sriracha hollandaise.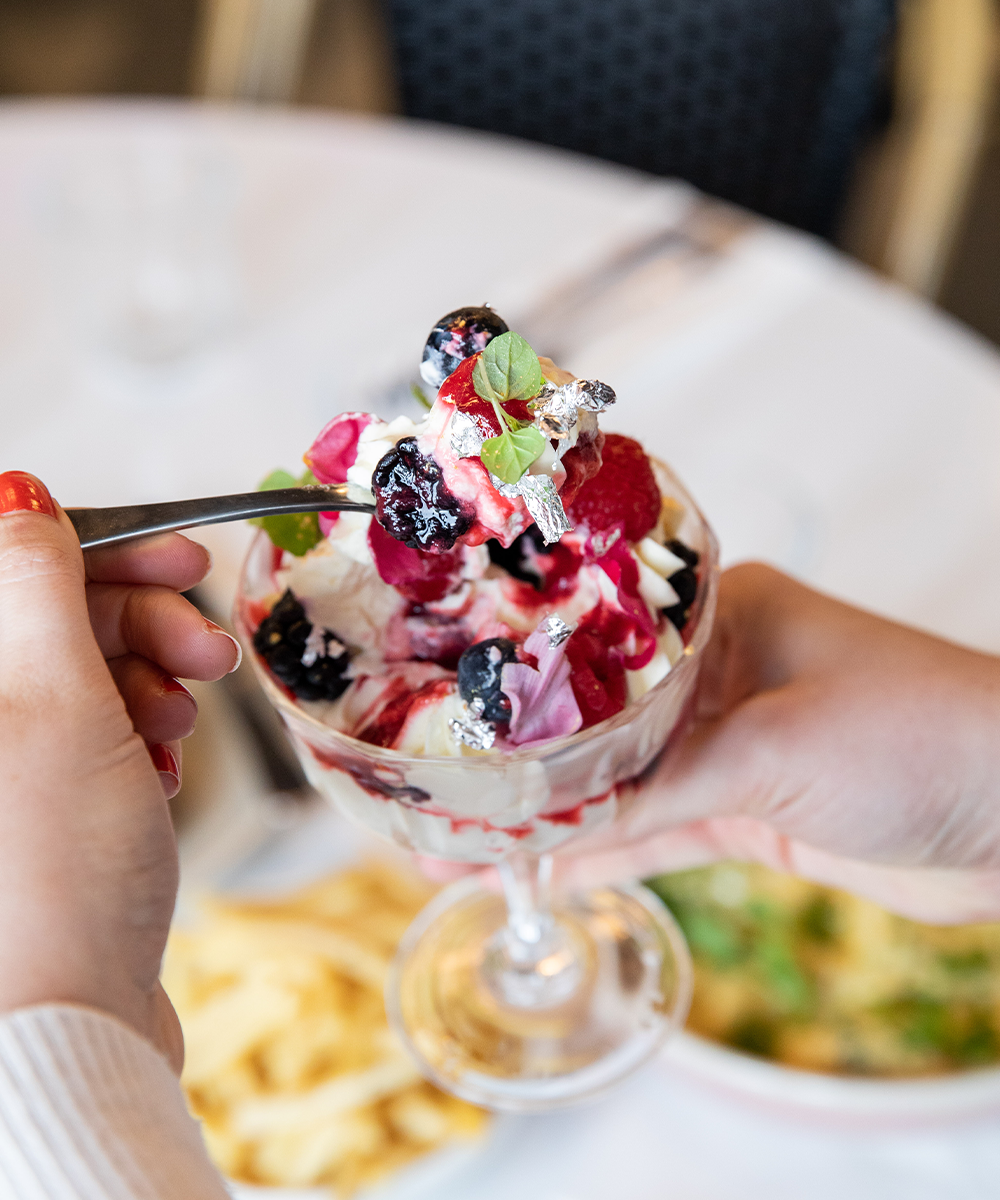 Dogs are notoriously spoiled on the Gold Coast and can certainly enjoy like royalty in their outdoor dog space, The Picnic, with the PBA's dog menu that includes the likes of the BFF Bowl with jasmine rice, ground beef and carrots and spoiled poshi with baked salmon, barramundi and braised rice. ​​Steamed peas. Pair your dog's meal with paw-roni or paw-secco (made using bone broth) and you'll easily secure your spot as the favorite fur rental.
The evening menu moves to more refined offerings, pushing the boundaries of modern Australian flavors as you know them. Start small with appetizers like porcini arancini with truffle mayonnaise and fresh peeled oysters before moving on to the must-try raw section. Indulge in raw dishes like spicy tuna tartare with puffed rice crackers and flaming scallop sashimi with kimchi butter and tobiko. You can't leave without trying the handcrafted shrimp and agnolotti with lemon butter sauce and well-cooked golden snapper fillets.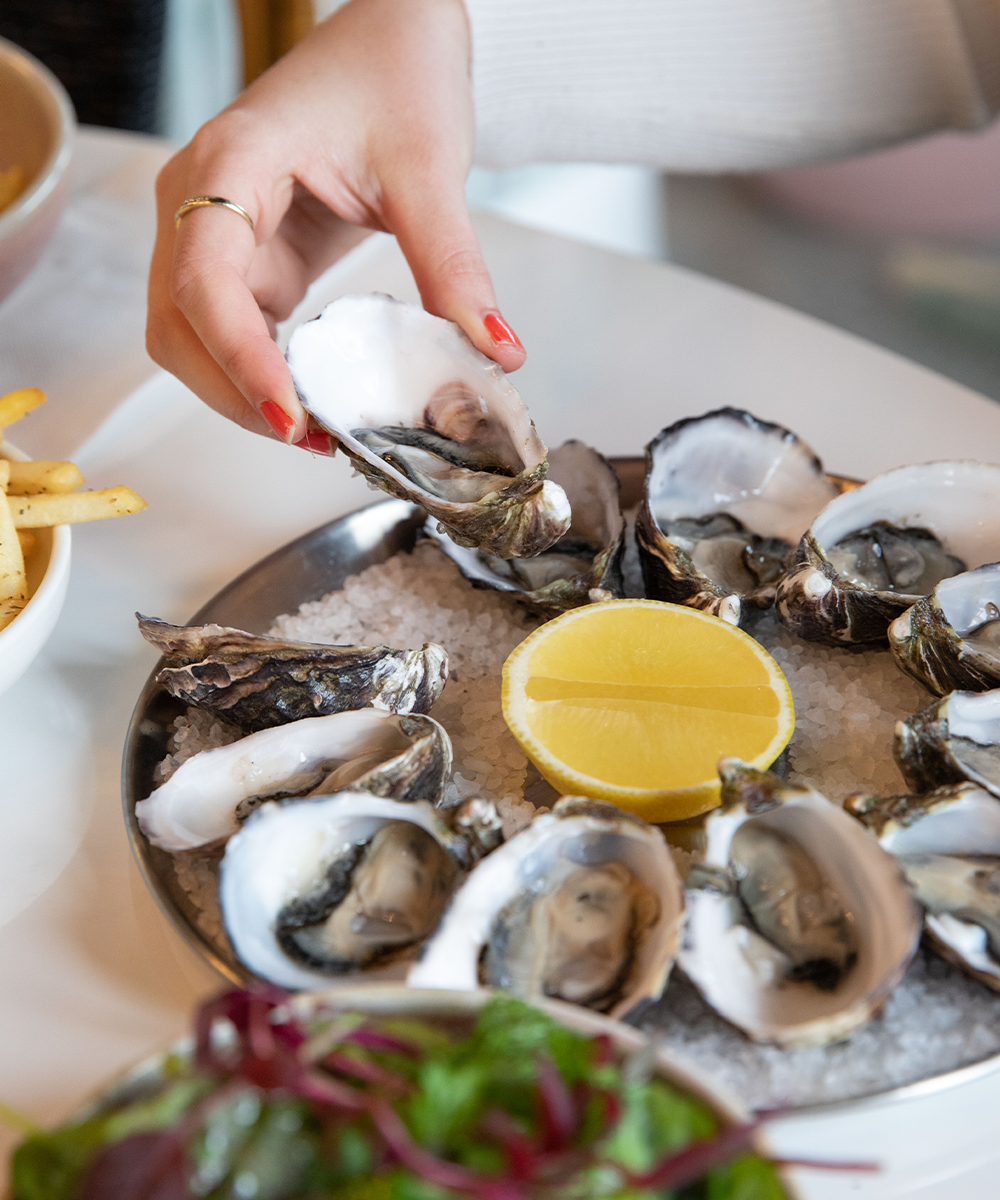 Palm Beach Street will open on Wednesday, July 13th, but the wave of noise was almost deafening, and for good reason. Prepare to fall in love with this wonderful spot, where cold drinks flow, fingers happily poke at delicious dishes and thunderous laughter.
the details
what or what: Palm Beach Street
Where: 6 Palm Beach Street, Palm Beach
When: Open Wednesday through Sunday, 7 a.m. to late
for more information, click here.
Image Credit: Clayten Fowler Photography