Suspension
"There is a new race into space, this time with China," former Senator Bill Nelson, the current director of the National Aeronautics and Space Administration (NASA), told Germany's Bild newspaper on July 2.
Whether America and the free world will win this race has a lot to do with Nelson's budget and political battles with former NASA Deputy Administrator Laurie Garver over the past decade.
Garver's side of the story was conveyed in her recent memoir, "Gravity Escape, My Mission to Transform NASA and Launch the New Space Age," one of this summer's literary events of space policy.
Garver, who held several NASA planning positions during the Clinton administration, became the chief space policy adviser to former President Barack Obama, led his transition team at NASA, and served as NASA's deputy administrator from 2009 to 2013.
If you're a liberal Democrat space geek (and there are plenty of them), Garver's memoir is a satisfying whirlwind of battles and resentment against the male-dominated culture at NASA, the constellation moon program of former President George W. Bush, and then Senator Bill Nelson.
Nelson, NASA's Senate allocator, has opposed Garver's legacy by using the NASA budget to support the emergence of a private space sector in the United States, led by Elon Musk's SpaceX.
But on China – one of the most contentious issues during her tenure at NASA – Garver falls into a black hole.
Remember, in 2009, Obama made an early push to persuade China to enter into a "partnership." In mid-2009, White House science adviser John Holdrin spoke of using a Chinese manned space capsule to transport American astronauts to the International Space Station (ISS) in the wake of the space shuttle's imminent retirement.
During Obama's visit to Beijing in November 2009, the Chinese Communist regime rejected its calls for broad partnership but accepted its ambition to begin cooperating in manned space, as declared in a joint statement:
The United States and China look forward to expanding discussions on space science cooperation and starting a dialogue about human space travel and space exploration. … Both sides welcome the mutual visits of the NASA Administrator and the appropriate Chinese counterpart in 2010."
Of course, China will agree. At the 2009 Moscow Air Show, Russian sources told this analyst that Russia did not "sell" its space station technology to China at that time. The main explanation for the close similarity between the old concepts of the Chinese space station and the Russian MIR space station was that Chinese engineers who called on Russian space companies as "trainees" in the late 1990s had stolen that technology.
One can only imagine the sheer happiness of Chinese space and military leaders at the prospect of hijacking gigabytes of International Space Station technology.
However, Garver does provide greater insight into Obama's space strategy for China.
Did Obama really think that initiating manned space cooperation with China would temper the imperialist ambitions of the Chinese Communist Party? Did he think that doing so would reduce the strong thrust of the Chinese threat that helped drive the 2004 NASA Constellation program to return Americans to the Moon by 2020, making it easier to cancel?
Garver details the budget and program failures that justified Obama's April 2010 cancellation of Constellation.
In Garver's memoirs, "Senator Nelson lashed out at the president, with what was meant to be an attack [Obama] to reduce the lunar program and said that such a move could cause the United States to lag behind other countries in space exploration – most notably Russia and China."
But Garver said nothing about the opponent of Obama's hopes and pro-China NASA, Virginia Republican Congressman Frank Wolff, who chaired the House Appropriations Subcommittee responsible for funding NASA.
Wolf, a staunch critic of the Chinese Communist Party, has opposed Obama's intention to start manned space cooperation with China. To the perpetual outrage of space policy liberals, Wolf essentially made it illegal in the 2011 "Wolf Amendment" that forbade the use of NASA funds for cooperation with China.
Perhaps a measure of her displeasure is that Garver's diary did not mention Wolfe once.
But the measure of Obama-era enthusiasm for cooperation with China in space is indicated by the endorsement of former NASA administrator and astronaut Charles Bolden, who gave an "exclusive interview" with the Chinese Communist Party-controlled China Daily, published Jan. 14, 2019, calls for the wolf modification to be lifted.
But going back to Nelson Bild's interview in which he issued a warning about China's intentions on the moon: "We should be very concerned about China landing on the moon and saying that it now belongs to the People's Republic of China. [of China] And everyone else should stay outside."
Indeed, in December 2018, Chinese Academy of Sciences expert Bao Weimin described China's intention to create an "Earth-Moon economic zone" with an annual economic output of $10 trillion by 2045.
This would be a "giant leap" for the Chinese Communist Party. Since it rejected the "partnership" outlined by Obama in 2009 but attempted to push Obama into a partnership defined by China in 2012-2013, it is likely that the CCP would only accept American subordination to China's dominance of the moon.
Bao also said that the Chinese region will require a transportation system. And in November 2020, the China Daily reported that the China Aerospace Science and Technology Corporation (CASC) had concluded that China would need 60 50-ton Long March 9 space launch vehicles to the Moon from 2030 to 2035, or 10 years old.
Consider this a warning of CCP's intent. CASC may also have a more efficient and reusable Phase 1 version of the Long March-9 after 2035.
But before 2030, Chinese astronauts may reach the moon in the less complex 25-ton Long March-5DY SLV. Two of these are required for a manned moon mission and can also deliver supplies to manned outposts early.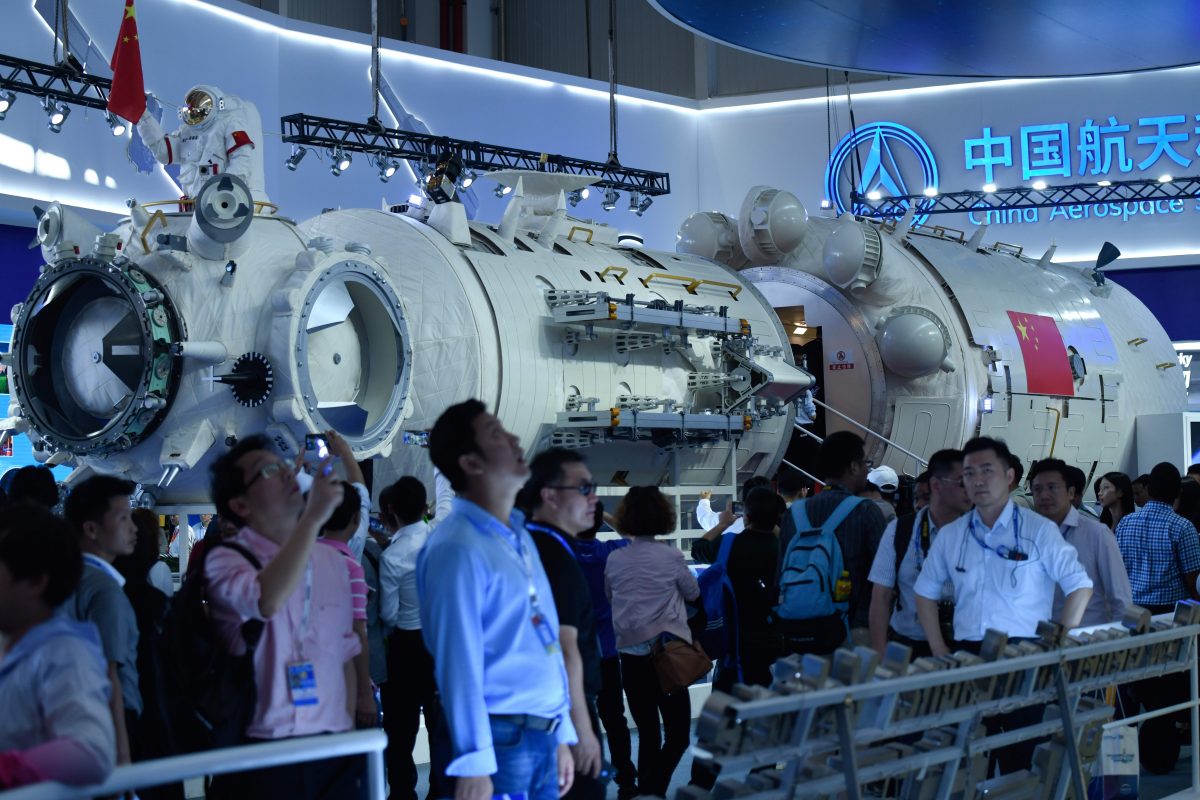 In contrast, the June 20 Ars Technica article by Brian Berger cites leaked NASA documents showing that China only plans to build 11 50-ton Space Launch System (SLS) to the Moon SLVs by 2034, and to send its first lunar habitat Manned to the Moon in 2034.
With these measures, NASA and its Artemis program are cruising to the Moon while China may prepare to "shoot" the Moon, with the possible intention of occupying select locations in its southern regions that would have the best prospects for lunar ice water, a key resource and strategic advantage over the United States and its 20 partners in Artemis Accord.
Had Obama not embraced delusions about China, making peace with China in space, and instead embraced it and improved it in the Constellation groupAnd the NASA and the free world would be in a better position to avoid the Chinese Communist Party's domination of the Moon to complete its goals of Earth domination.
The United States may have been building a presence on the moon about a decade before China. Then NASA could have successfully launched the very expensive Constellation rockets, which contractors built with massive private space launchers that are much more capable and less expensive, made possible thanks to Garver's private space sector repairs.
NASA is now not only in a race with China, but it's also in a budget and policy race with itself. Could it speed up the use of Musk's SpaceX Starship — which is more efficient (cheap) because it is reusable and can lift 100 tons to the moon — to succeed the SLS as NASA's primary transport to the moon?
But Nelson should make a much stronger case for the American people and President Joe Biden that NASA's moon program deserves much better funding — funding that should continue even if Russia expands its war into Europe or the Chinese Communist Party decides to plunge Asia into war with its invasion. Democratic Taiwan.
Sounding the alarm about CCP's space intentions is a good start.
The opinions expressed in this article are those of the author and do not necessarily reflect those of The Epoch Times.