There's festive anticipation and plenty of fun at Cheesecakes by Alex this 4th of July. Dessert destination Greensboro prepares to celebrate the stars with the return of al fresco dining and some American desserts.
"Strawberries on top of New York cheesecake in summer—it's the gold standard," says cheesecake by owner Alex Amoroso. "This o'key lime cheesecake are the most popular flavors this time of year. They just refresh."
Amoroso describes this New York cheesecake as a smooth and creamy classic with a hint of lemon. Key Lime Cheesecake delivers the tangy flavor provided by real Key Limes shipped from Florida.
But if you want something more patriotic in look, it's the limited edition red, white, and blue cake you're after. This delicious dessert consists of three delicious toppings: raspberry velvet, vanilla-flavored cream cheese and strawberry red velvet – the store's most popular cake flavor.
The specialty cake is only available the week of July 4th.
"The combination of flavors is so fun, and has a great festive look," says Amoroso. And who doesn't love strawberries and blueberries?
What is the best? The ingredients for the two fruit layers are locally sourced. The blueberries are grown on the Amoroso family's 47-acre farm in Liberty, North Carolina.
The red, white, and blue layer cake is available whole (with advance order) or half cake, or you can stop by the store to grab a slice and grab a seat outside during your downtown Greensboro celebration.
Both Cheesecakes by Alex locations will remain open during regular business hours on the Fourth of July.
Locals know Cheesecakes by Alex in Greensboro has always offered outdoor seating, but the former open space sat atop a waiting platform that will soon be demolished. Now, two former store-front parking spaces will become permanent seating as part of a larger patio project led by Downtown Greensboro Incorporated in partnership with the City of Greensboro.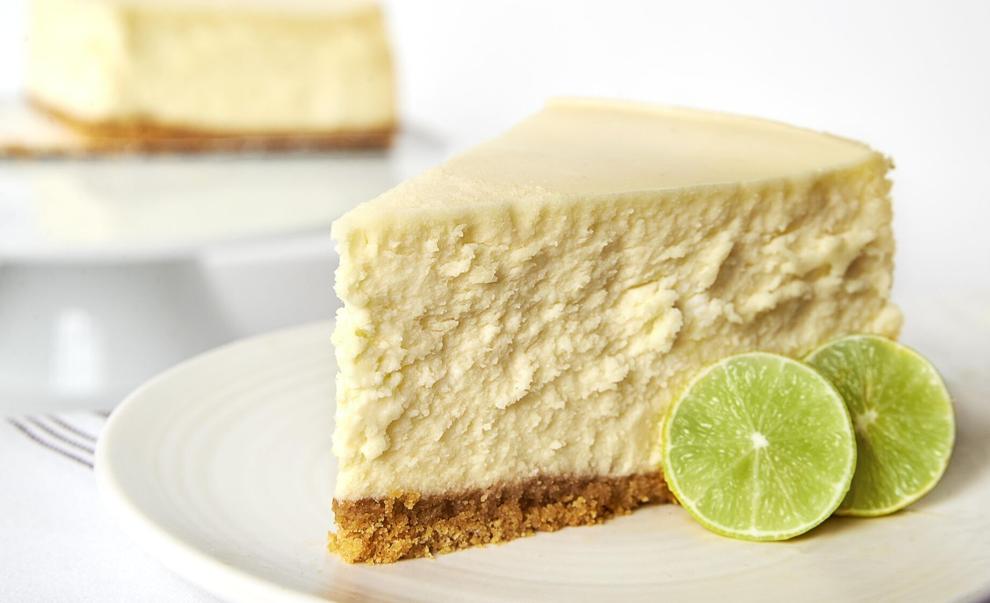 "We worked with DGI and Greensboro to come up with a design that could be used in front of many downtown businesses," says Amoroso. "The hope is that many local businesses will embrace the patio project so that they all have the same kind of vibe and add a cohesive look to the city."
Companies will then be able to customize their courtyards with branded awnings, laser engraving, seating arrangements, and more. All patios will be ADA compliant and meet city codes.
The cheesecakes on Alex's patio are expected to seat up to 40 people with different types of seating for a versatile environment, Amoroso says.
"We stayed away from hanging out," Amoroso says. "We are just a group on the go these days. It's nice to have a place to go where you can relax, chat with friends and maybe even listen to music."
Amoroso looks forward to bringing back vocals, jazz, and more.
"It gives you a more fun place to sit and enjoy dessert and people-watch downtown," Amoroso says. "It would be great to come back to that and have a place to sit outside and enjoy the time."
To place an order for a red, white, and blue layer cake, call ahead: Greensboro (336.273.0970) or Winston-Salem (336.893.8118).
This content has been produced by Brand Ave. Studios. The news and editorial department had no role in its creation or presentation. Connect Brand Ave. Studios target audience advertisers through engaging content software, from concept to production and distribution. For more information, contact [email protected].