Whether you're packing picnic basket supplies, ordering takeaway meals, or settling down at one of the inviting tables to dine, Deane's Market & Deli in Geneva has got your number.
Just north of the train station on Third Street, Deane's is an easy stopping point for raised sandwiches, salads, and homemade frozen deli.
We took a bottle of Indiana Roots craft beer from the cooler to start our meal inside the expansive space with festive strings of lights on top. Patrons order at the counter, and food is brought to the table.
Deane always has homemade basil tomato soup on the menu, but we tried the other day's offering, which is a vegetarian small dish. It was fantastic, from the satisfying rich base to the perfectly balanced mix of veggies including tomatoes, green beans, celery, pasta, some beans, veggies and a touch of cheese. The soup is served with freshly baked cornflakes using heirloom freshly ground cornmeal, and care offerings, providing intense flavor.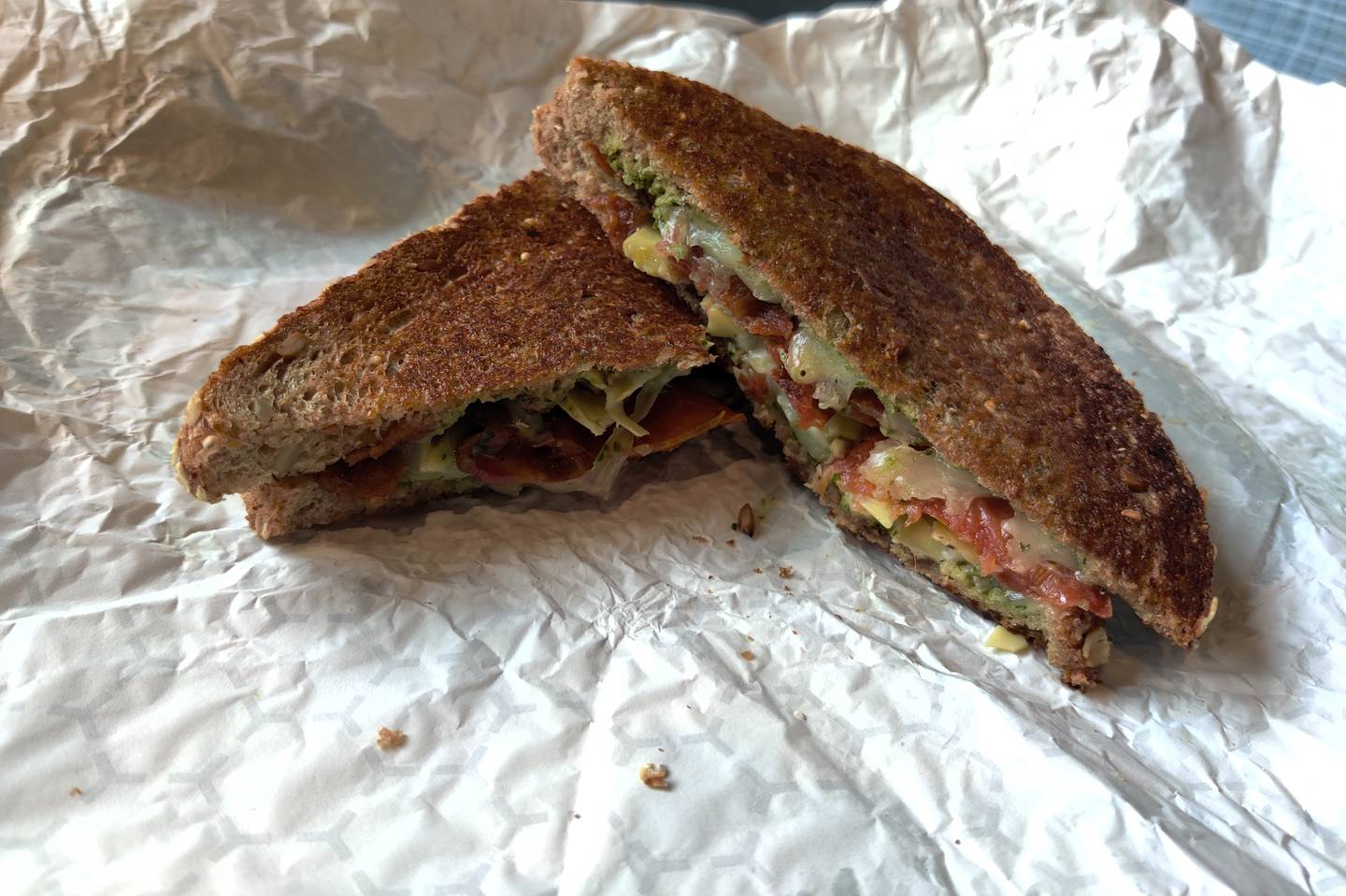 My dinner colleagues chose the grilled cheese artichoke pesto, and it was excellent on multi-grain toast. Add two slices of bacon to a mix of artichokes, roasted velvety tomatoes, white cheese, and pesto for a delicious treat.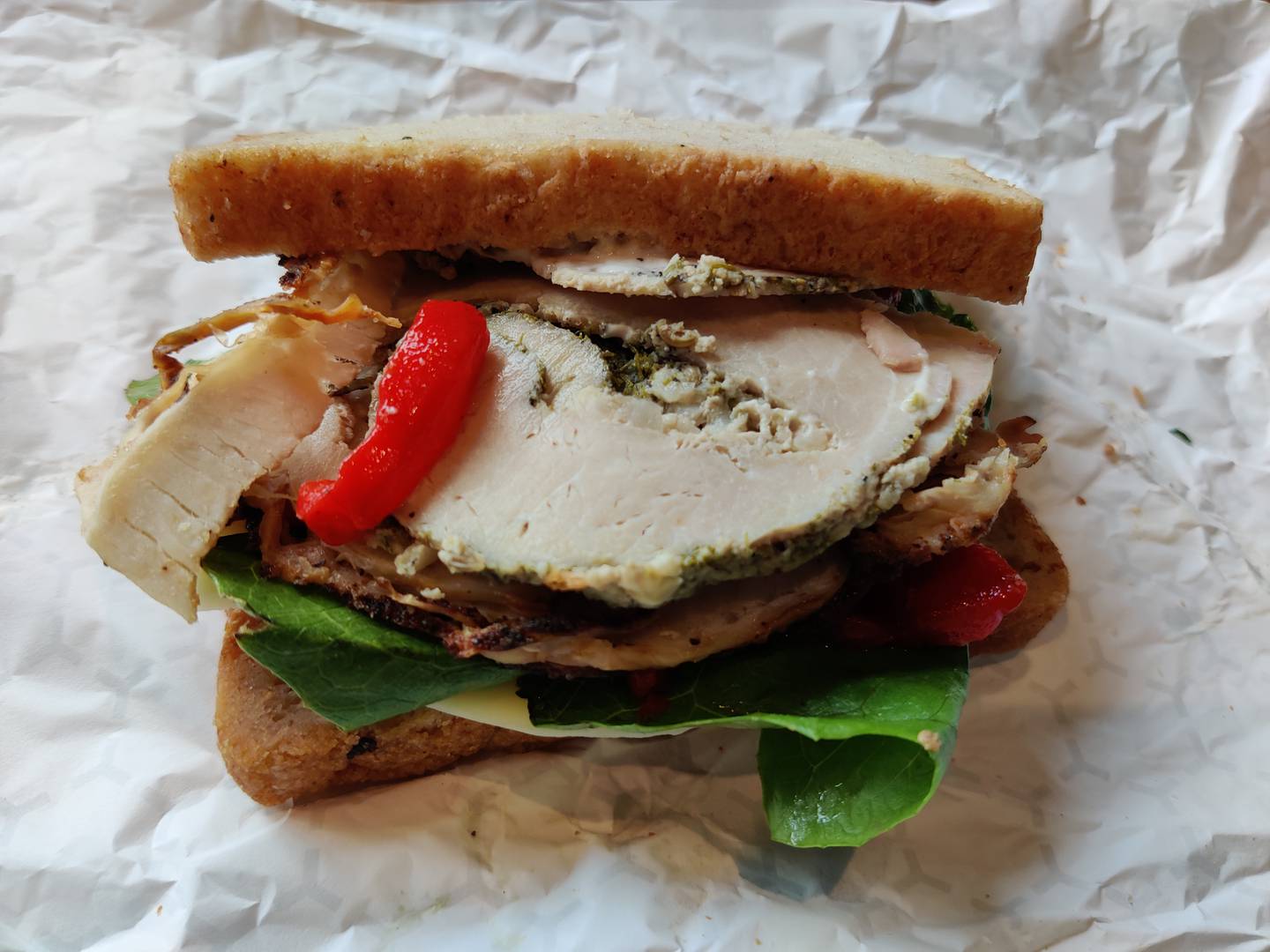 From the sandwich menu, I chose the porchetta, which has delicious slices of lean roast pork with garlic, fennel, and herbs. It was topped with provolone, roasted red peppers, romaine and thyme mayonnaise. It is served with your choice of bread, and you choose gluten-free.
We tried two signature sides, pasta salad and potato salad, and were surprised by the elegant presentations, served in generous portions.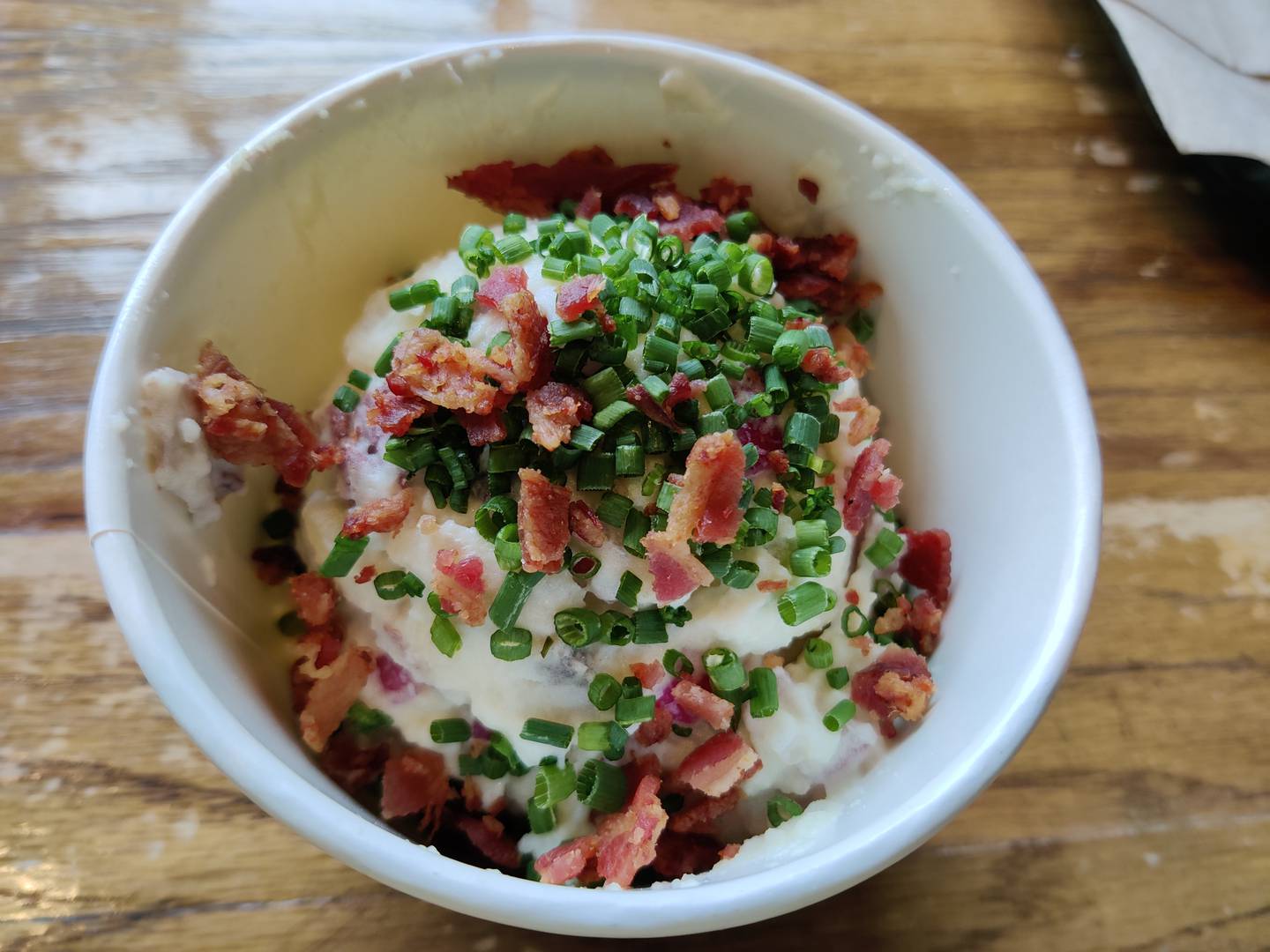 The potato salad is one of the best I've found anywhere, with a crunchy contrast served by tiny bits of celery and red onion in a mayonnaise dressing, topped with finely chopped chives and bacon crumbs.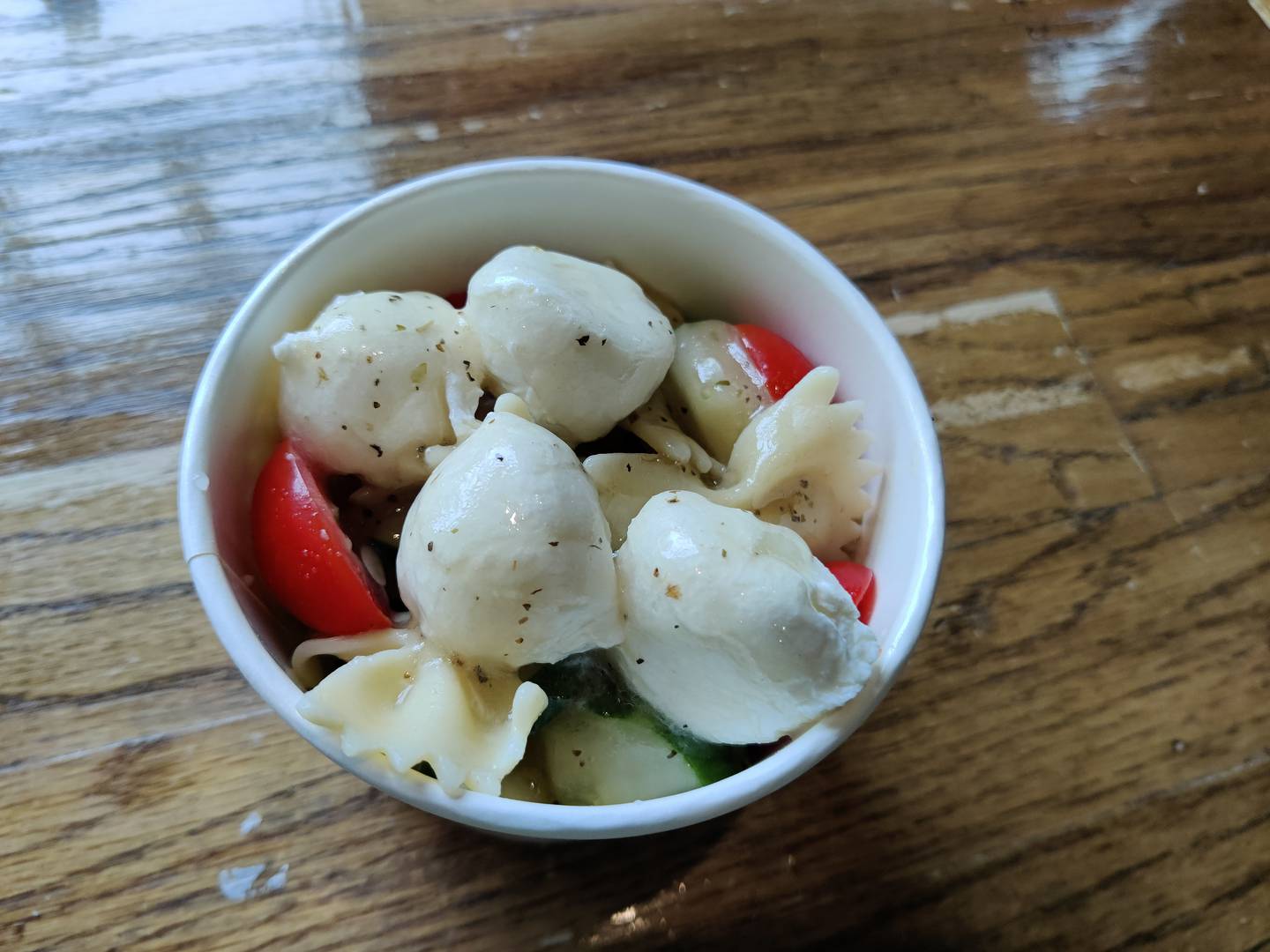 Pasta salad is crowned with four small balls of fresh mozzarella, complemented by cherry tomatoes, cucumbers, and bow-tie pasta in a hearty light vinaigrette.
Food prepared in a freezer box range from homemade soup to home smoked ham, chicken pot pie, smoked chicken or black bean enchiladas, shepherd's pie, baked goods and macaroni and cheese.
Market offerings outside the dining area also entice specialty food items, local hot Gindo sauces, glassware, serving pieces, wooden bowls and simple household items.
Outdoors there are several tables on the wide pier to admire the view of Third Street. Deane's Market & Deli offers a unique experience.
• The Mystery Diner is an employee of the editorial room of the Kane County Chronicle. The identity of the restaurant was not revealed to the restaurant staff before or during the meal. If a Mystery Diner cannot recommend the facility, we will not post a review.
if you go
what or what: Dean and Deli Market
where: 500 S. Third St., Suite 141, Geneva
phone: 630-402-0139
Information: deanesmarket.com