The hidden gem of a courtyard lies behind the vintage Geneva building that houses FoxFire, which next year will celebrate its 20th anniversary as a popular steak, chops and seafood purveyor.
We had a lovely table on the secluded patio, which is about half a block west of the Fox River, and sporting views of the waterway behind the spacious parking lot.
As we contemplated the menu on a section of prosecco and Fire Watch, the oatmeal bush in the draft, we started our meal with one of the foods to share, Asian calamari. A light and crunchy mixture wraps delicate and delicious seafood, matched with two dipping sauces that complement each other well: lemon aioli and chili sauce.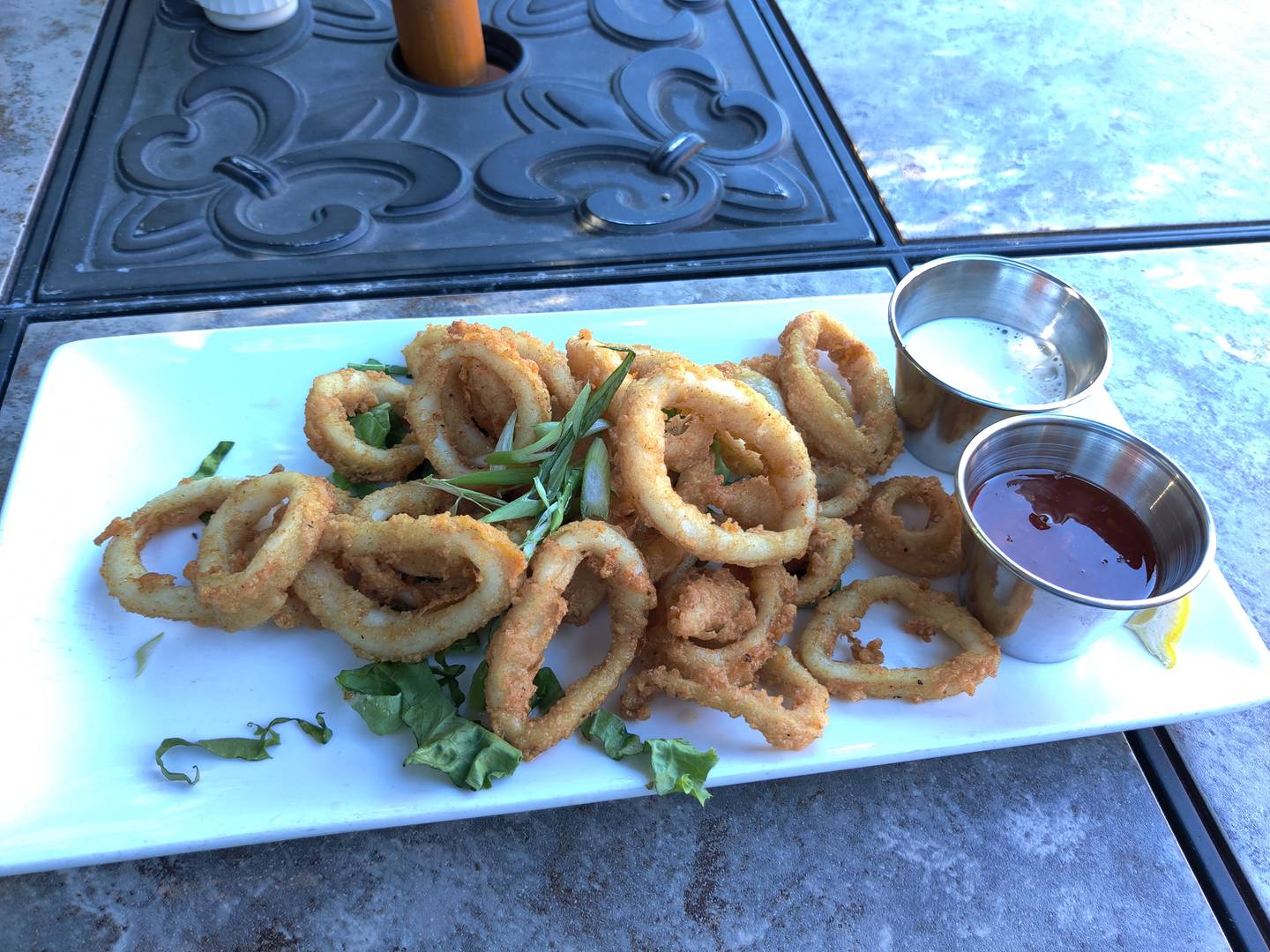 The appetizers were served with rolls and whipped butter.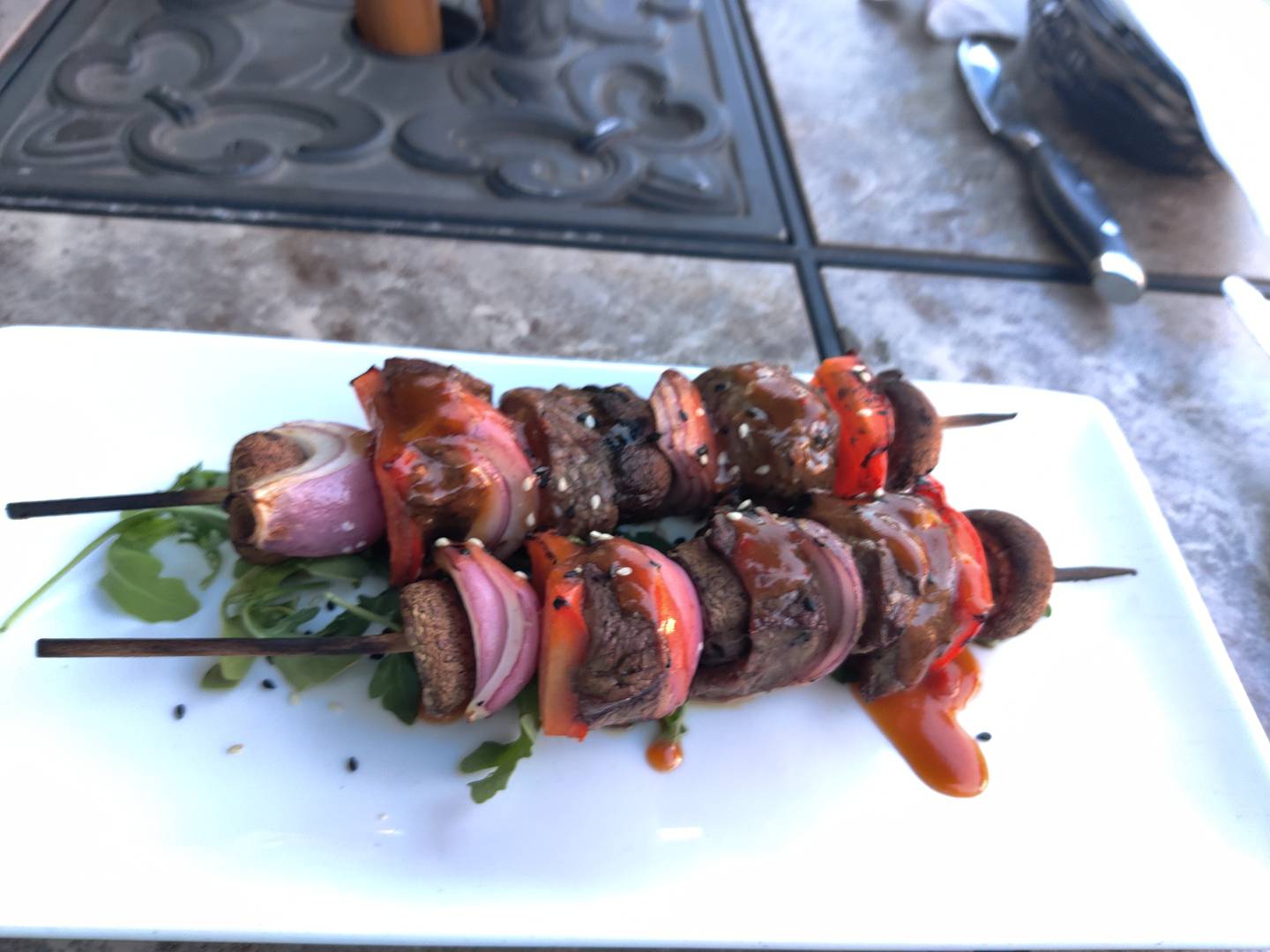 My colleagues chose the evening's dinner special, two flat iron steak skewers, grilled with mushrooms, sweet red peppers, and purple onions. The meat was grilled to perfection, and was wonderfully light and tender, paired with succulent vegetables. His meal included soup, which is Tuscan sausage and a satisfying, veggie-filled recipe.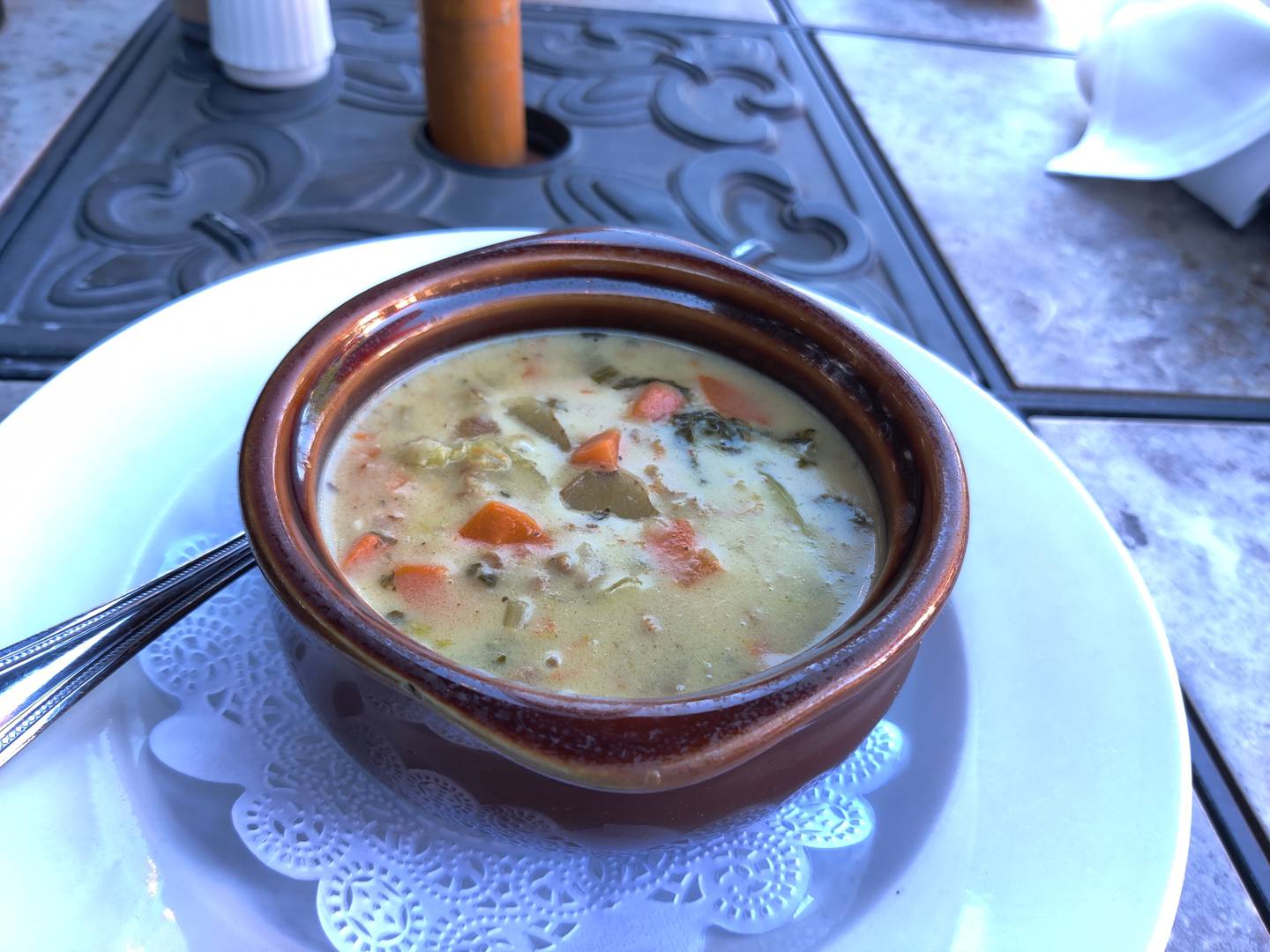 "It was a great outdoor meal," he said.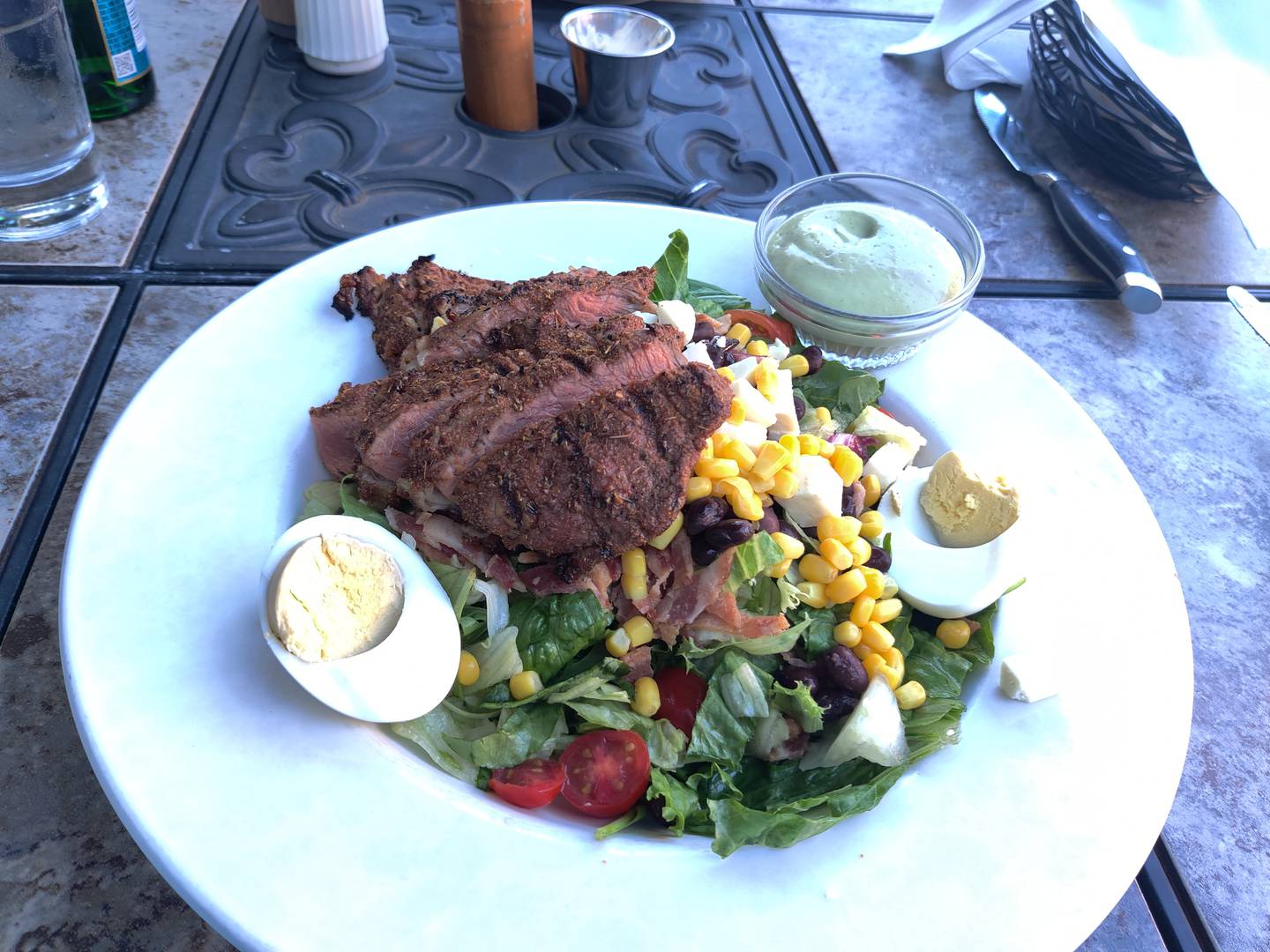 I opted for the Southwest Cobb Salad, which arrived with large 10 ounce strips of Angus Rib-Aye Steak, with a tasty, not too spicy rub, and on top of delicious mixed greens, studded with corn kernels, black beans, ripe grape tomatoes, avocado, and ham Bread, queso fresco and poached eggs, accompanied by avocado and cilantro dressing. One can opt for chicken breast instead of steak.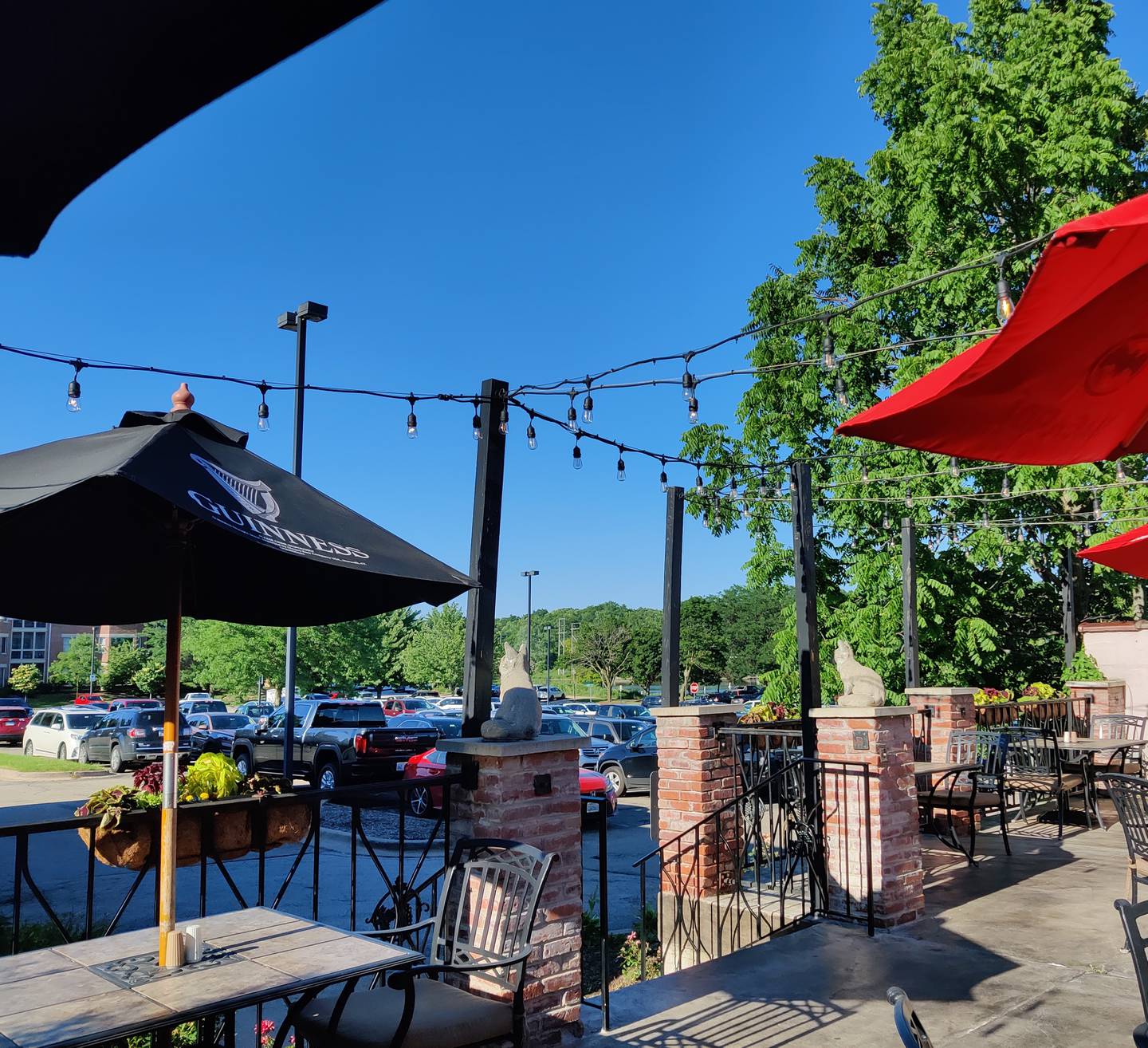 And while we were having dinner we had excellent live music on the patio, for a perfect night out.
We had a sad look at the dessert menu, but didn't make room for dessert. Temptations ranged from gelato, Death by Chocolate Cake and Creme brulee to lemon and raspberry cake.
Our wonderful server confirmed that the restaurant's famous burger is still served all day on Mondays. FoxFire makes a great burger, which includes a choice of soup, salad or fries. She told us that recently launched sister company, Copper Fox in South Third Street, is offering a burger deal on Wednesday, adding that the new space has a special focus as an event venue.
Part of FoxFire's allure is the graceful pivot from casual selections to elegant and upscale fare, like twin lobster tails, Duroc pork chops with mushroom and truffle crust, pecorino cheese, grilled asparagus and white truffle cream sauce, and steak with an array of delicious toppings. There is so much to savor.
• The Mystery Diner is an employee of the editorial room of the Kane County Chronicle. The identity of the dinner was not revealed to the restaurant staff before or during the meal. If a Mystery Diner cannot recommend the facility, we will not post a review.
if you go
what or what: fox fire
where: 17 W State Street (Route 38), Geneva
phone: 630-593-7800
Information: foxfiregeneva.com