Since the beginning of the epidemic, Hong Kong has taken a "zero COVID" strategy to manage the epidemic, despite several massive waves of infections. Hong Kong is still quarantined for visitors, but could that finally change?
Hong Kong may end quarantine by November
The South China Morning Post reports that Hong Kong's new health minister, Lu Zhong Mao, has hinted that Hong Kong may look to abolish the quarantine by later this year.
Hong Kong has slowly eased travel restrictions in recent months, but still requires all visitors to undergo a week-long quarantine in a facility, which is a deal breaker for the vast majority of potential visitors. The Hong Kong Monetary Authority is hosting a major global summit in early November 2022, and it appears Hong Kong may be looking to change its quarantine requirements before then.
It is proposed that Hong Kong scrap the quarantine by then, rather than replacing it with the need for testing, and possibly restrictions on where you can go in the first few days. As the Minister of Health explains:
"Is nothing more needed? I think that would be a little difficult. At least a PCR test is needed. But should quarantine be limited to a fixed place? Could it be a medical monitor, plus a yellow icon and not showing up in a bar for the first few days? I wouldn't rule it out. I hope to achieve that too because I also love to travel."
Even before November, Hong Kong is considering changing the mandatory quarantine period. While a facility quarantine is currently required, we can see that travelers will instead be able to partially quarantine in home isolation, which will be at least less expensive and more convenient.
This is a step in the right direction, but…
Hong Kong has made some positive changes in recent months when it comes to travel restrictions, from ending flight bans, to ending bans on transit passengers, to allowing visitors (with quarantine).
However, there is still a lot of easing of restrictions before Hong Kong becomes a place for people to visit again. At this point, even the countries that initially took among the most stringent methods of managing the Corona virus, have moved to the epidemic stage, "It is time to live with the virus." Australia, New Zealand and Singapore have overwhelmingly abolished travel restrictions, although borders were initially closed for long periods of time.
Meanwhile, Hong Kong and mainland China have travel restrictions that are among the strictest. Hong Kong claims that China's "one country, two systems" policy allows Hong Kong to have its own coronavirus rules without imitating mainland China.
Hong Kong will need to decide whether or not it wants to continue its zero-tolerance approach to the coronavirus. If so, quarantine-free travel may not be realistic, and restrictions would have to be very strict.
The coronavirus is not going anywhere, so the question should be whether Hong Kong plans to maintain this approach in the long term, and stay isolated from the rest of the world.
At this point, it seems the best we can do is encourage people to get vaccinated and boosted, give people access to treatments that reduce mortality, give people access to testing so they can isolate them if they're not feeling well, and encourage weakness. People to take precautions, etc.
I just don't see how Hong Kong's strategy of maintaining a coronavirus-free approach while trying to reopen would work.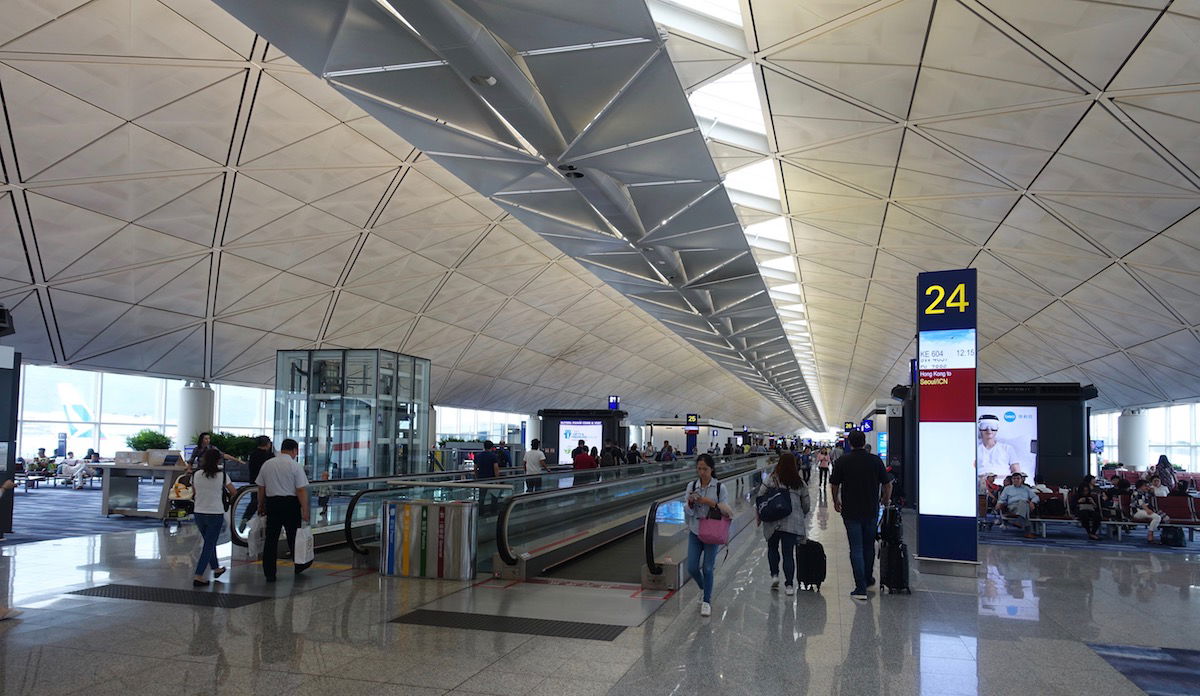 minimum
Hong Kong's new health minister has indicated that we may see travel without quarantine by later this year. Specifically, by November, we could see quarantine requirements removed, with travelers instead having to get tested, possibly avoiding high-risk areas, etc.
This is still far from a sure bet, but things seem to be at least moving in the right direction, even if at an icy pace…
Do you think we will see Hong Kong restore quarantine-free travel this year?