Less is more with this no-frills, full-flavored roasted tomato and garlic pasta. – CK Lim . pictures
by Kenny Mah
Saturday, July 16, 2022 3:03 PM Malaysian Time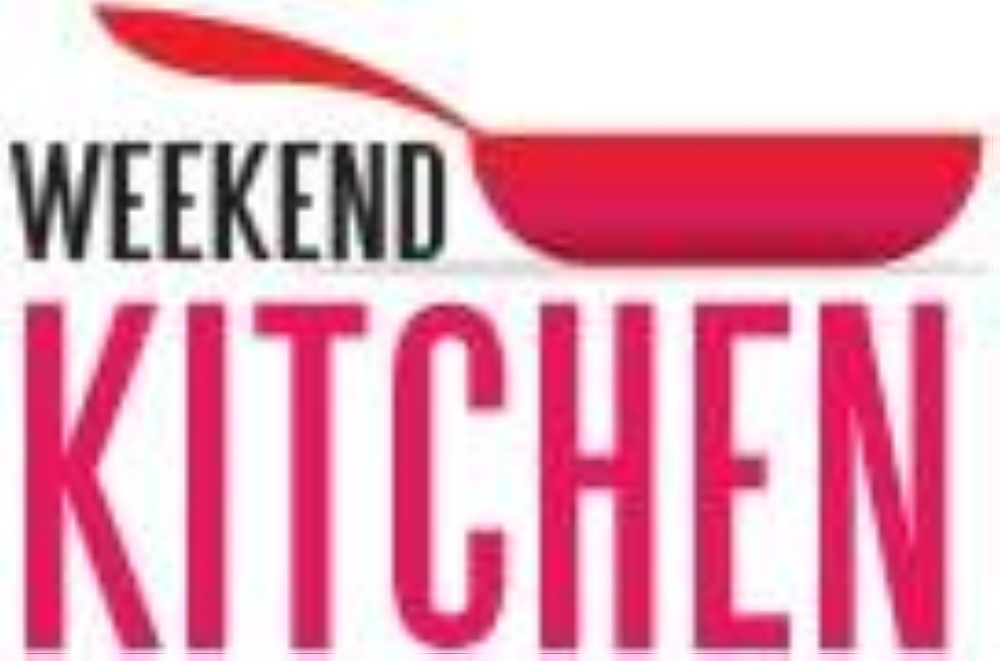 Kuala Lumpur, July 16 – Is there a more shocking phrase than "item on display"?
You say I definitely have to joke – wouldn't it be better to enjoy a discount, and get it more from something to less? Actually this is definitely the idea.
However, when I return to our hotel room with a huge basket full of strawberries from the farmers market with barely enough time to enjoy them all before checking out, it definitely looks different than the real deal.
This is the case with my regular visits to supermarkets and Pasar Baghi; Who can resist the temptation of the fresh produce on offer. Get more for less.
Except what we get the most—often—is more food waste if the produce gets cooked and spoils before we can get to it all.
Freezing sometimes helps. Take bananas for example; I usually take one or two fresh and the rest are peeled and frozen in a bowl for later use in smoothies and yogurt bowls.
Another approach is fermenting produce – homemade kimchi and sauerkraut, anyone?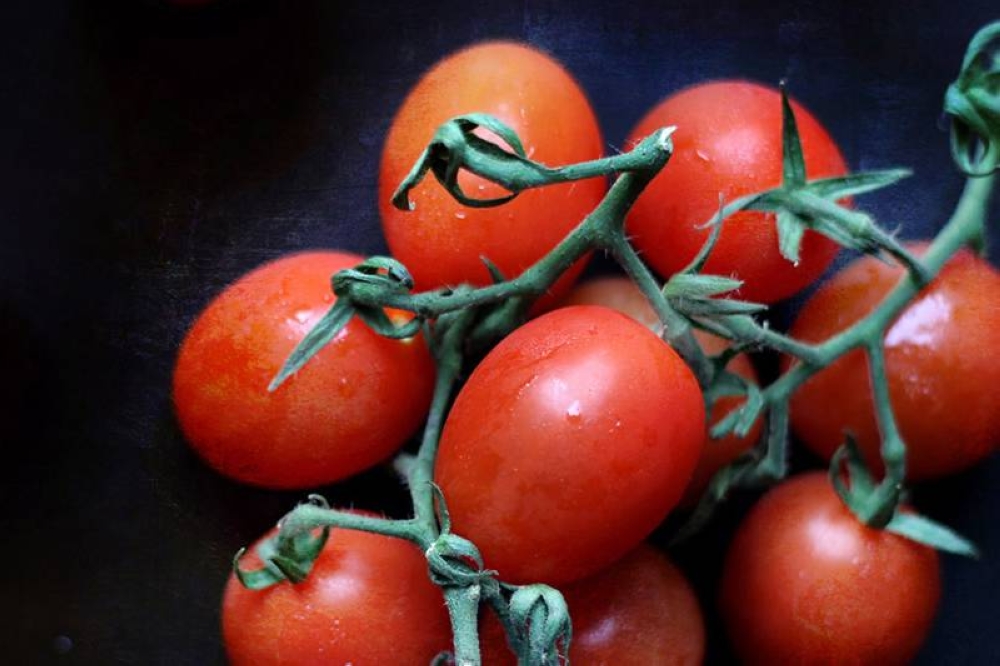 Do not waste an excess of ripe cherry tomatoes!
But the preferred way to deal with excess fresh vegetables is to cook them, usually by roasting. This is my technique I use with extra baskets of ripe cherry tomatoes that are near their prime.
Once roasted – stir briefly in olive oil with plenty of garlic; Generous sprinkling of freshly ground black pepper and sea salt, and we're done! Store in sterilized glass jars and cover with more olive oil to keep them safe in the fridge for weeks.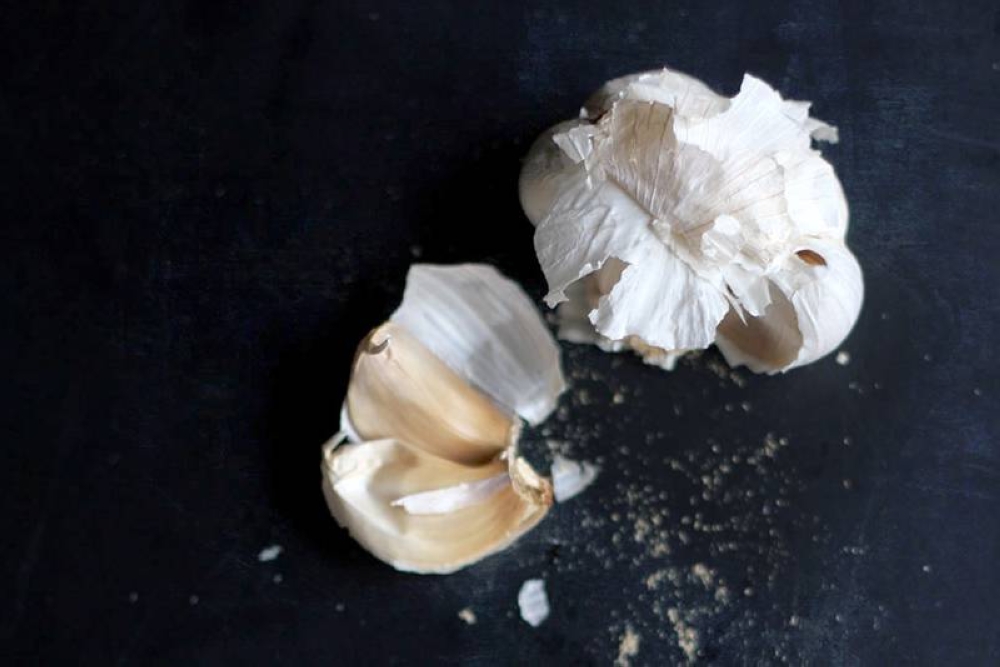 Fresh garlic adds plenty of aromatic flavor.
Then it's just about spooning some to add to soups or a quick stir-fry, or my favorite way to enjoy it—into a simple, no-frills pasta that's full of flavor.
Finally, the secret to buying more for less – the delicious dish that proves less is more.
Roasted tomatoes and fusilli garlic
Roasting cherry tomatoes is always better with the ripe variety; Unripe tomatoes can be used fresh in salads, such as som tam mamwang (green mango salad), or pickled as a relish or sandwich.
Can you roast tomatoes without garlic? Sure you can but the flavor will be thinner, I'm afraid. If you avoid garlic, you may try to compensate for the loss of aromatic substances with herbs such as rosemary (added together during roasting) or fresh basil (added afterwards and left to wilt in residual heat).
There are not many components here. For the rest: Use extra virgin olive oil (although from what you may have read, it can be used for roasting, not just as a salad dressing) and your favorite pasta.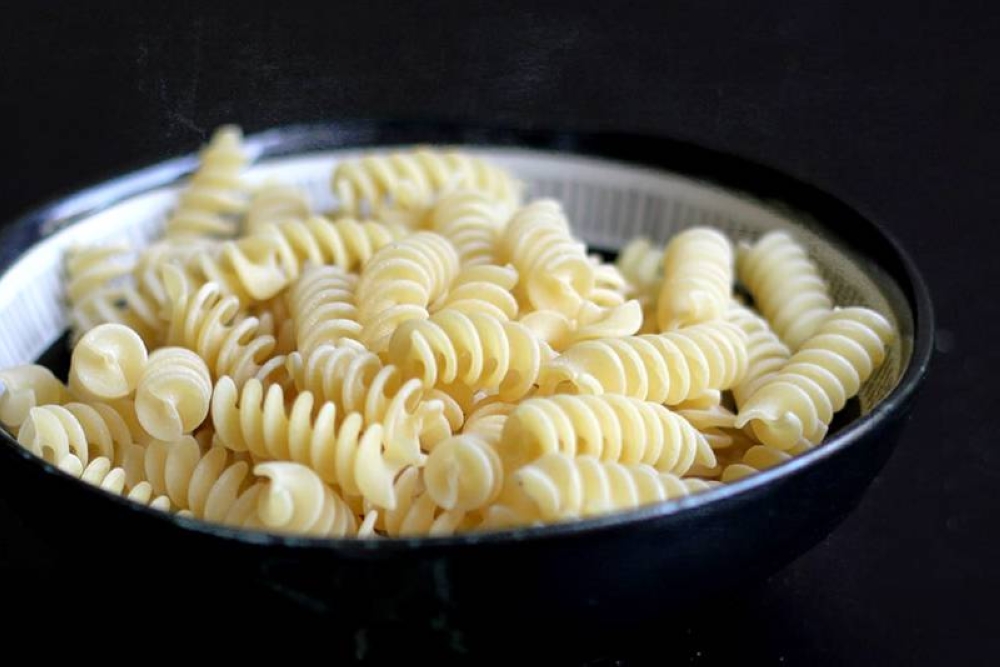 Fusilli is a form of pasta that is shaped into a spiral.
As for the latter, my favorite for the candid, no frou-frou Such pasta will be Fusilli, a form of pasta that is shaped into a spiral shape. The swirls provide plenty of wrinkles and crannies to hold the delicious roasted tomato juice and garlic oils.
Ingredients
1 small can (10-12) cherry tomatoes, halved
1 onion of garlic, cut into cloves and sliced
4 tablespoons extra virgin olive oil
Ground black pepper and sea salt
150 grams dried Fusilli (about 2 servings)
1.5 liters of water
salt
method
Heat the oven to 200°C. Prepare a large baking tray by covering it with aluminum foil. Add halved cherry tomatoes, sliced ​​garlic and extra-virgin olive oil. Mix well making sure everything is covered evenly. Season with freshly ground black pepper and sea salt.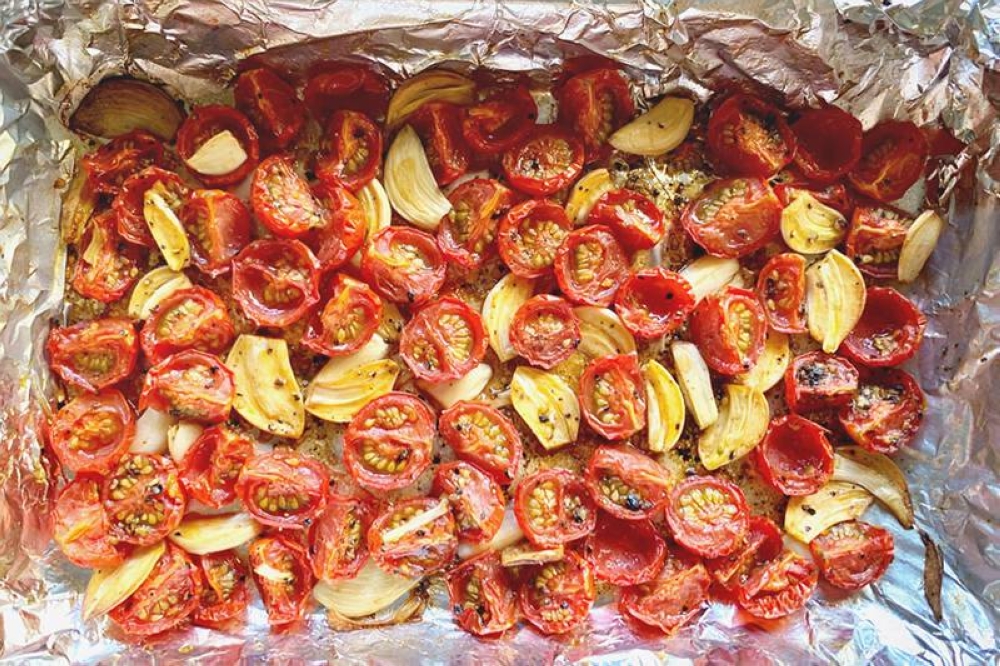 Roast the cherry tomatoes and garlic together in one tray.
Roast the tomatoes and garlic in a preheated oven for 30-40 minutes until the tomatoes are wilted and wrinkled, and the garlic turns golden brown and crunchy on the edges.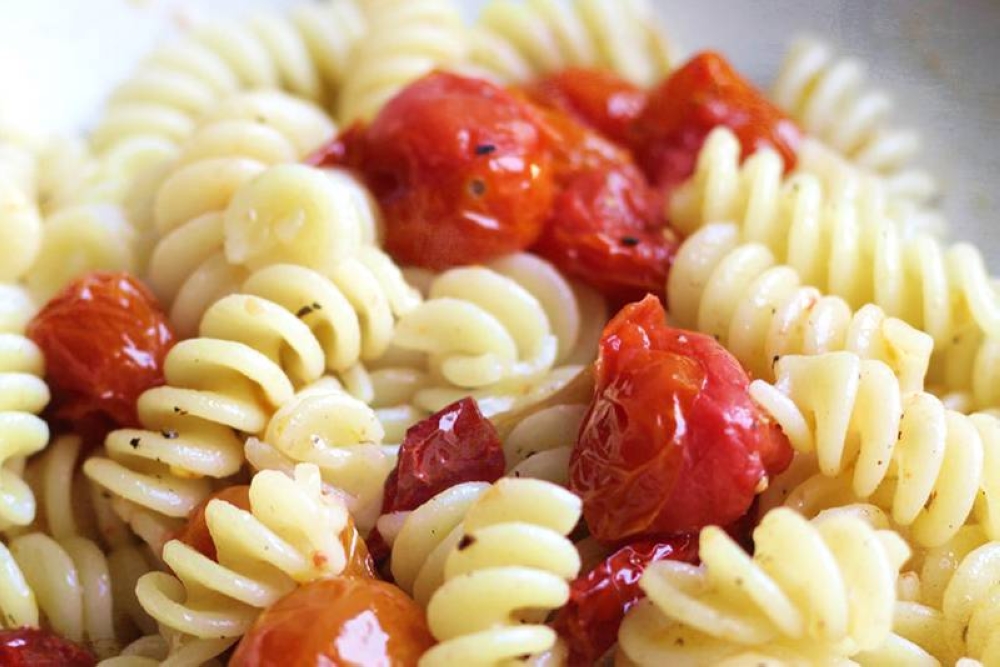 The pasta rolls contain delicious roasted tomato juice and garlic oils.
Meanwhile, boil Fusilli pasta in a large saucepan of generously salted water according to package directions (time for the dent It will vary by brand, so don't throw away the packaging before reading it.)
Once cooked per directions, drain the water. Add tomatoes and roasted garlic directly to the pot with the pasta. Toss evenly. Transfer to individual plates and serve immediately.
For more Weekend Kitchen and other slice of life stories, visit lifeforbeginners.com.