After COVID led to the cancellation of the 2020 and 2021 domestic plane show, I couldn't be more excited to return to Germany for the 2022 show. I got a great business class fare, split between IAG British Airways and Iberia, to fly from New York to Hamburg . Spanish airline Iberia operated my first set of flights from JFK via Madrid, which is the focus of this flight report.
Booking an Iberia flight with British Airways resulted in some inconvenience when exiting the gate directly. I was unable to upload my proof of COVID vaccination to either airline – as required by Germany for entry – so I needed to manually check in at JFK offices in Terminal 7. I had to wait a few minutes to be seen, but The check-in process was quick once it started. Iberia is one of the few remaining airlines operating outside the United States that does not participate in the TSA PreCheck program, a baffling omission when smaller airlines do.
Iberia uses the British Airways lounge at JFK, but I had to figure out the hard way Iberia passengers are not given access to the full pre-flight dining experience in the lounge. As I was due to leave at 9pm, I was hoping to have a good meal before boarding, but I was left with a few mediocre buffet items displayed in the main part of the lounge. I'm not sure why a customer holding a British Airways ticket is treated differently when traveling on a partner airline of the same multinational holding company, but that's the policy.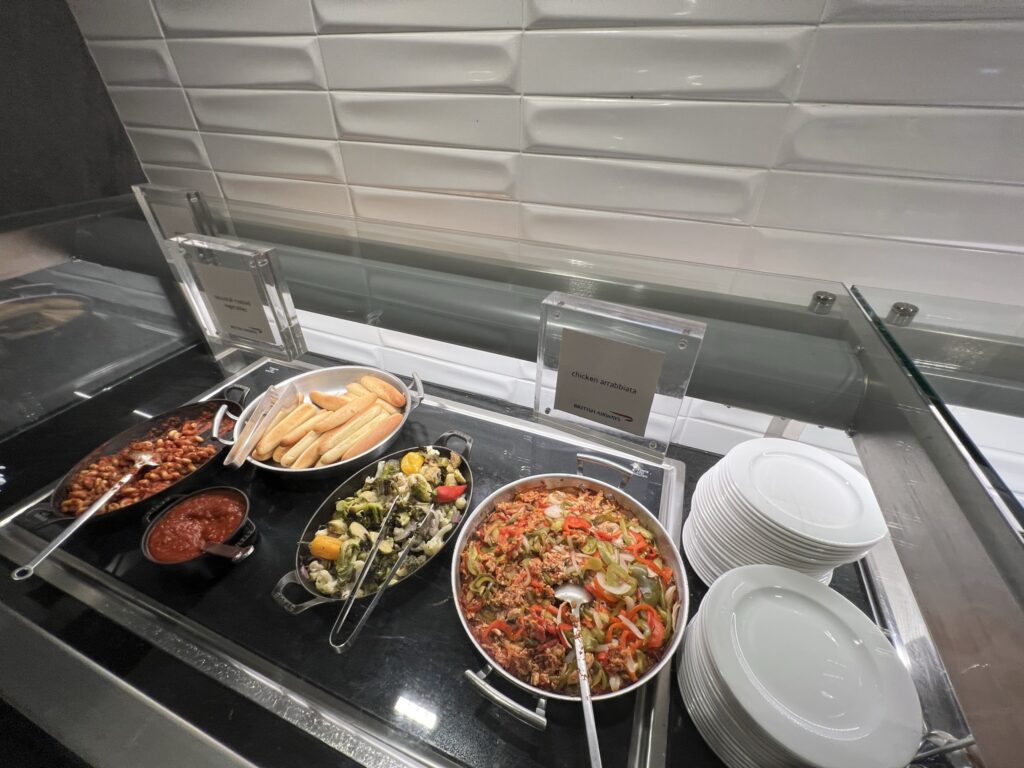 The ascent began almost on time and quickly sat down in my seat. The Airbus A330 fleet in Iberia is equipped with a good business-class product, but it is far from the latest and greatest. Half of the window seats in a 1-2-1 layout actually overlap against the window and provide an adequate amount of privacy, while the other "window" seats are heavily exposed to the aisle.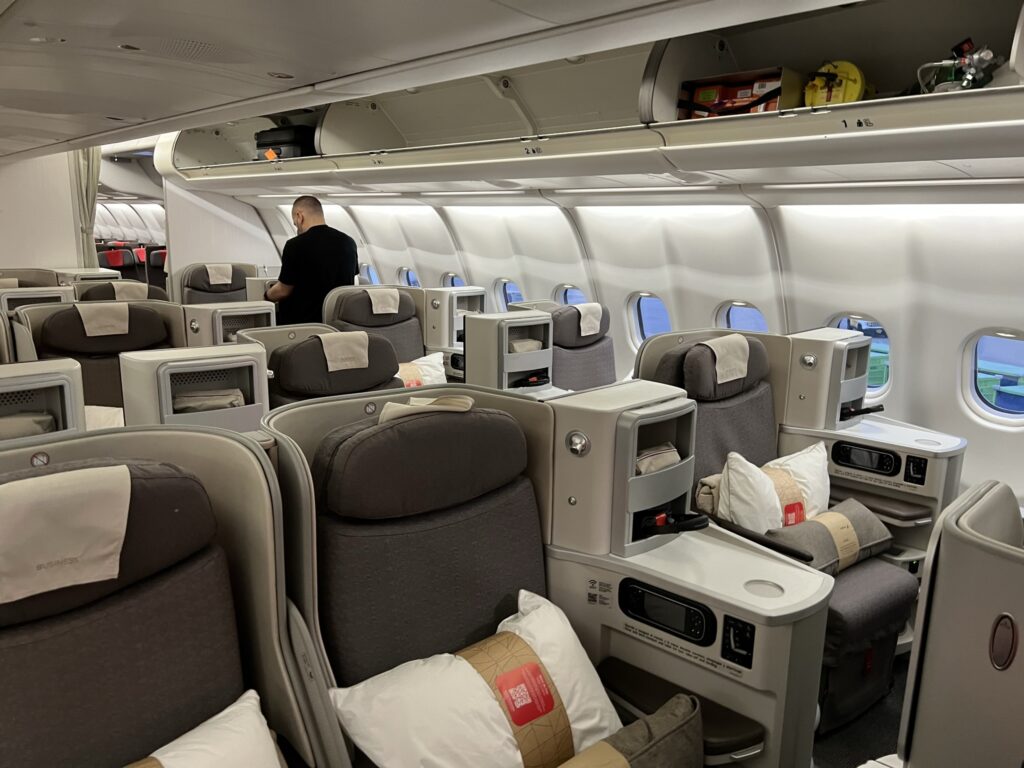 I was able to get a seat by the window, and the extra privacy resulted in a fairly decent night's sleep – a rarity for me on red-eye flights.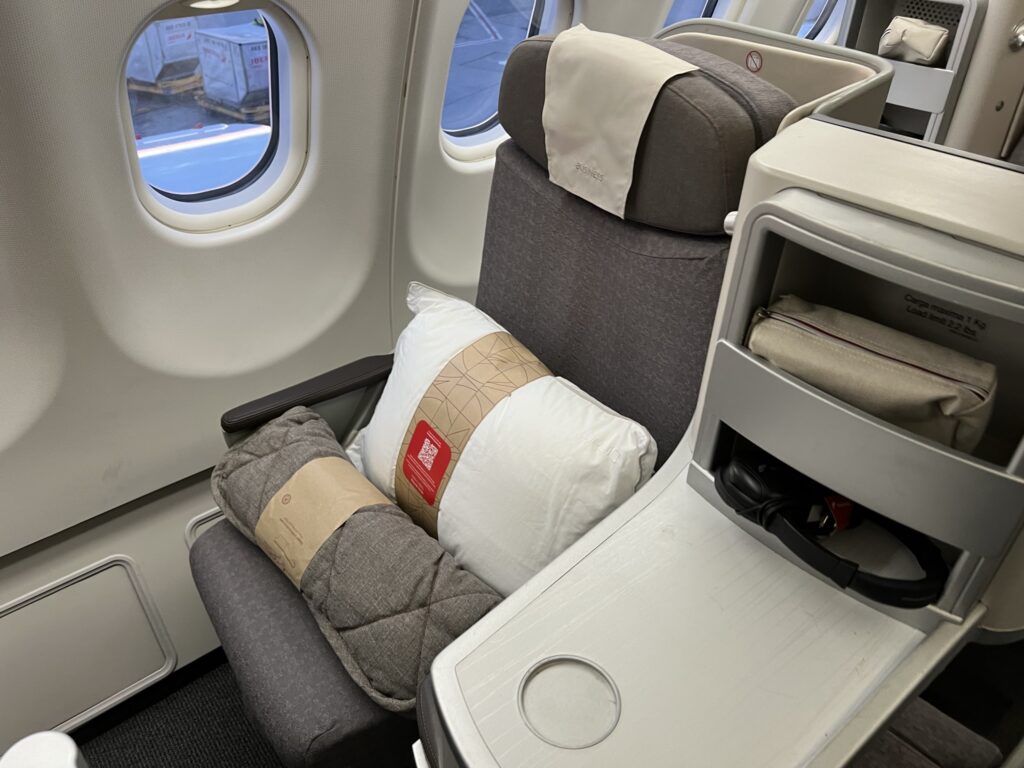 The seat is equipped with an AC outlet, a USB-A port, a two-pin headphone jack, an IFE remote control with a touch screen and a fairly large screen.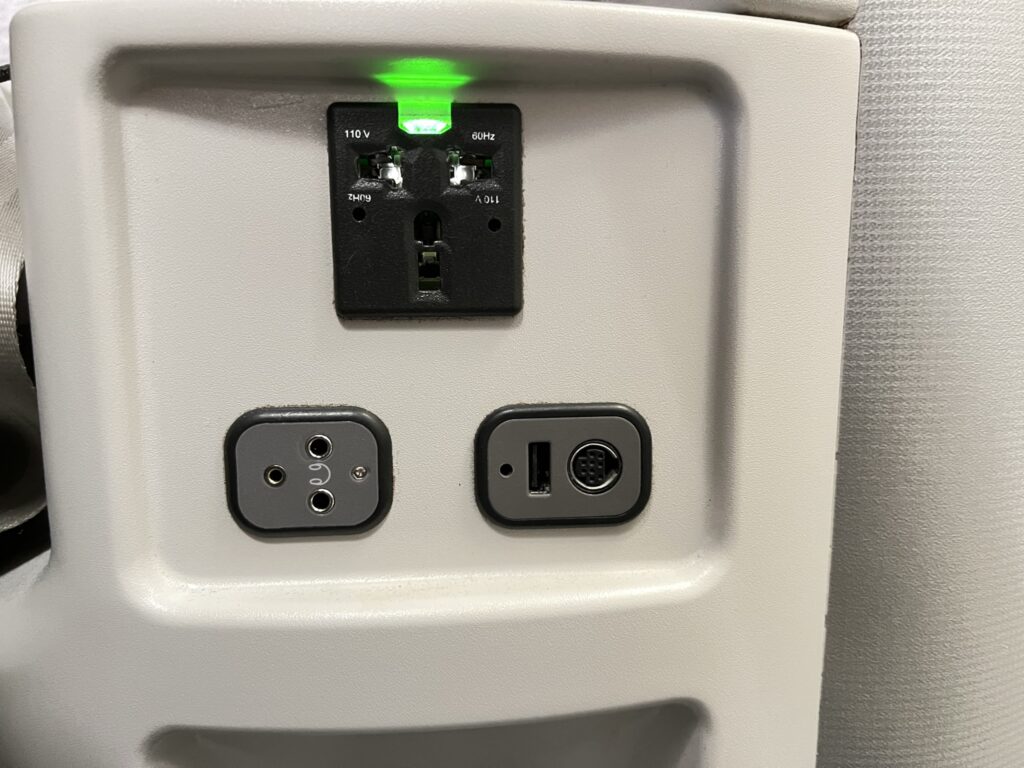 There were no overhead vents available on the A330-200. The movie selection was pretty decent and IFE content was available as soon as I sat down.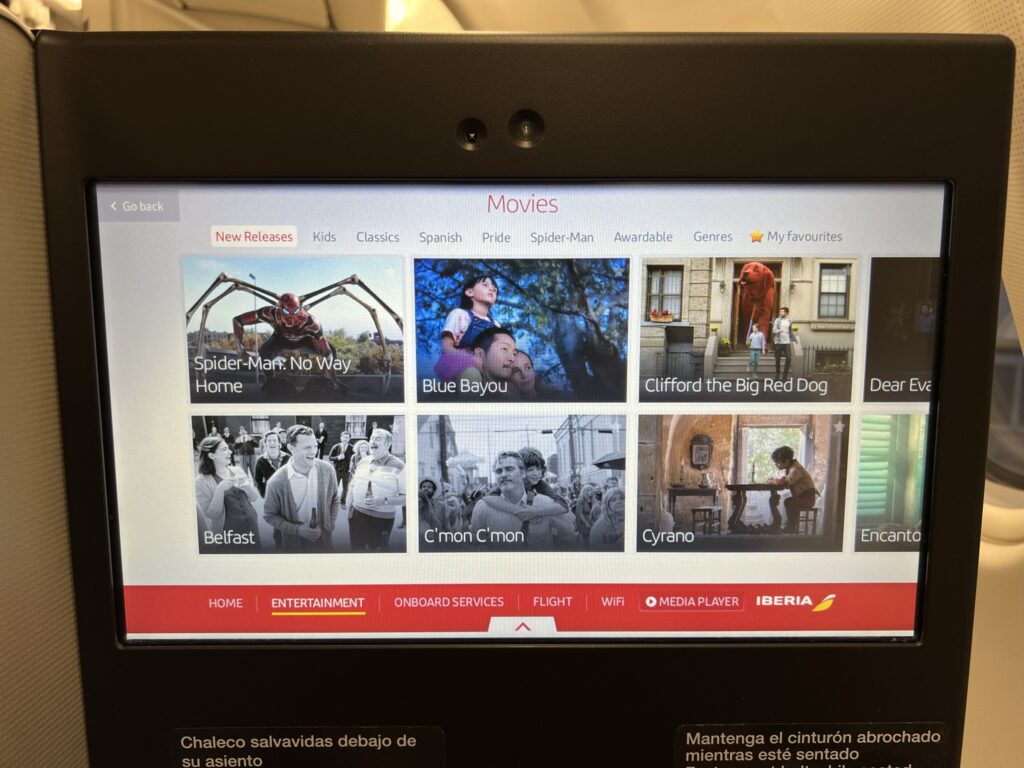 Iberia uses a number of onboard connectivity solutions across its fleet, with the A330-200 Panasonic Sports Co-Band Satellite based system. I wasn't interested in paying for internet on this red-eye flight, but did enjoy the free messaging option, available to business class travelers or Iberia Plus members.

I don't think print menus were available. But the prominent QR code, printed on the pillow case's paper packaging, led to a listing.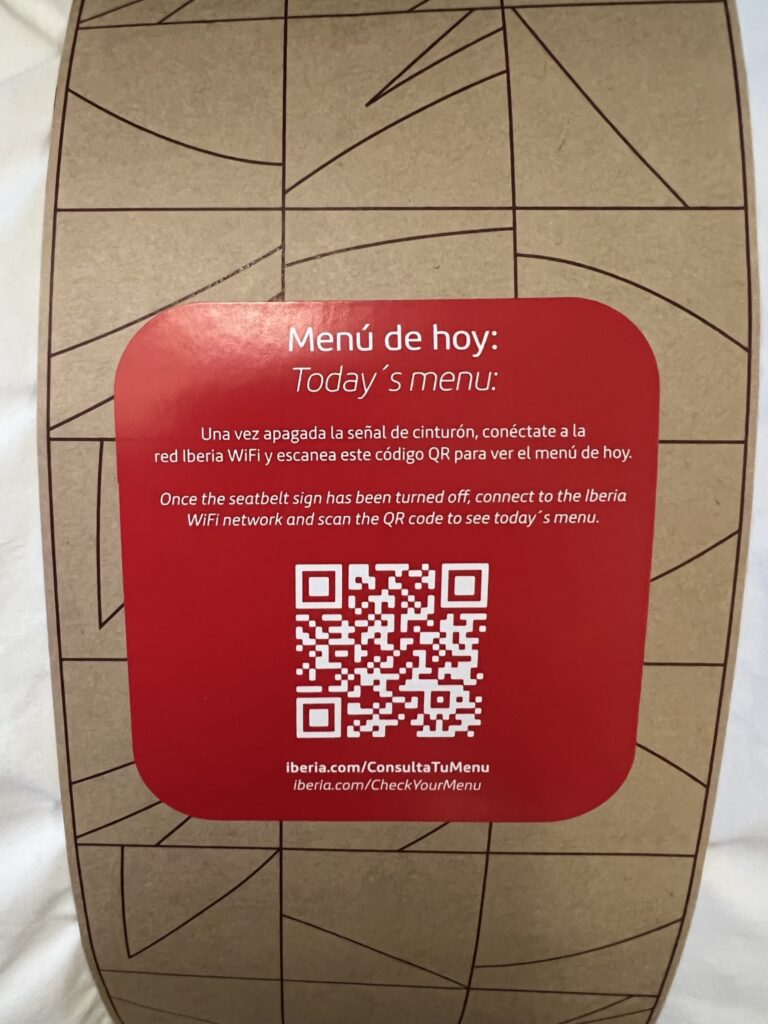 The meal service was a decent multi-course affair with appetizers hitting my tray table about 35 minutes into the flight, and the main course about 20 minutes after that. I always appreciated the prompt service on an overnight flight, especially with such a late departure.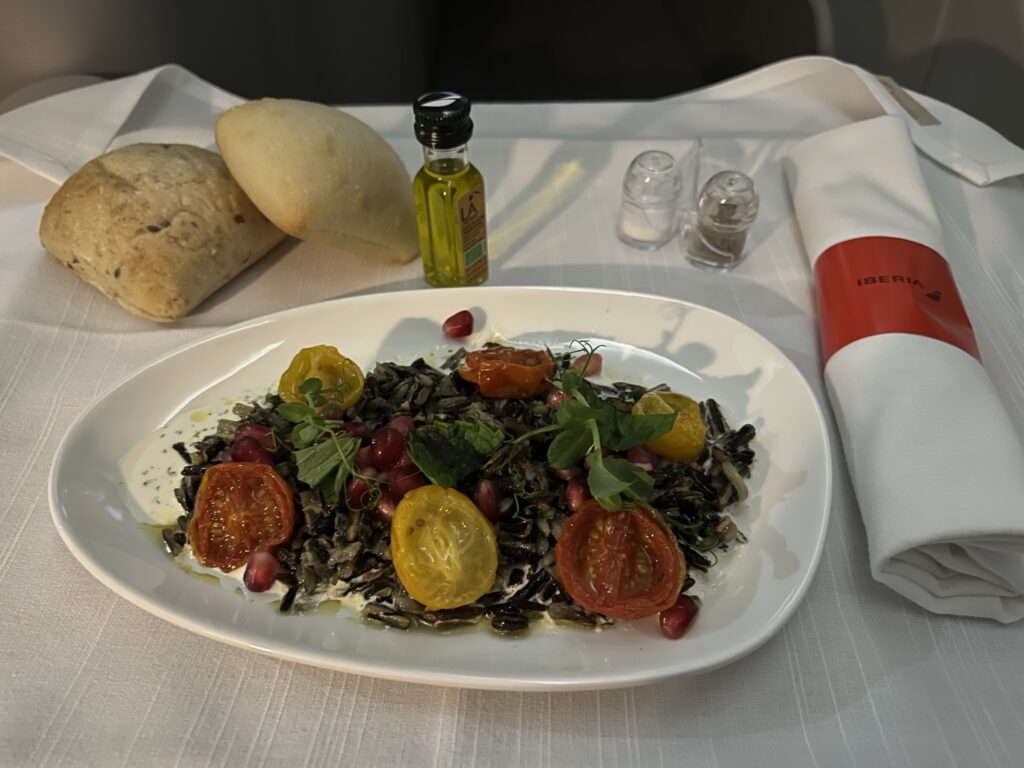 We arrived in Madrid a little later than scheduled, and stopped at the far end of the building. I braced for the crowds as I walked to catch my connecting flight to Hamburg. Fortunately, Madrid-Barajas Airport was a ghost town.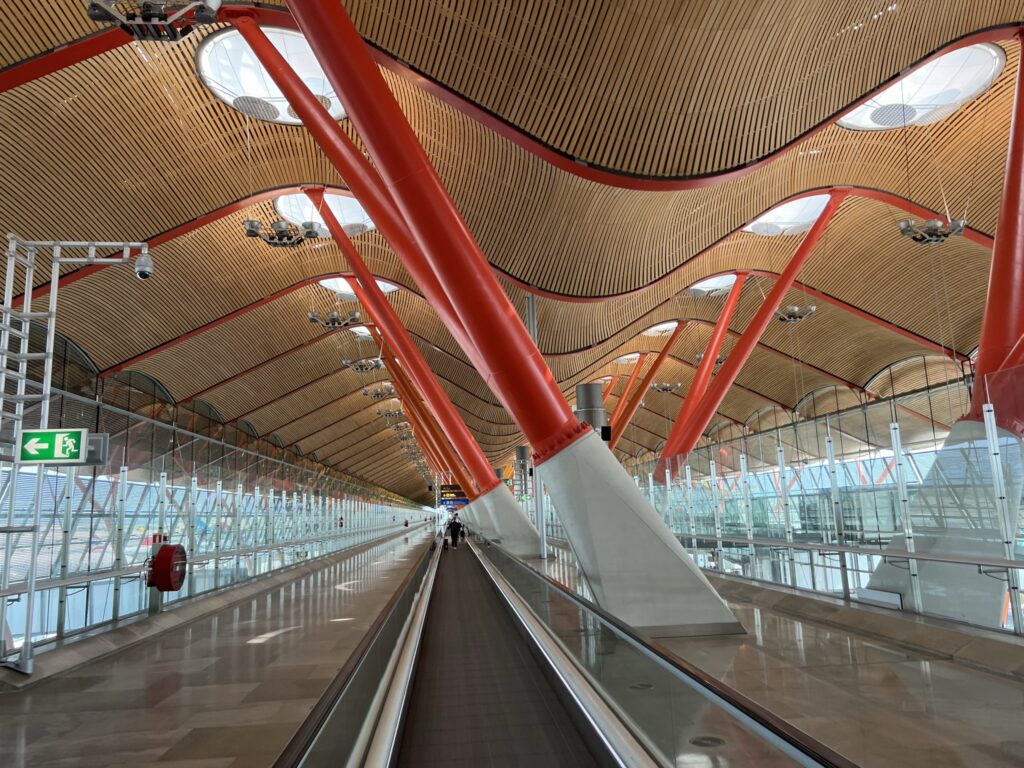 I passed the passport check, hopped on a train to connect from the T4S satellite building to T4, and passed through security without delay.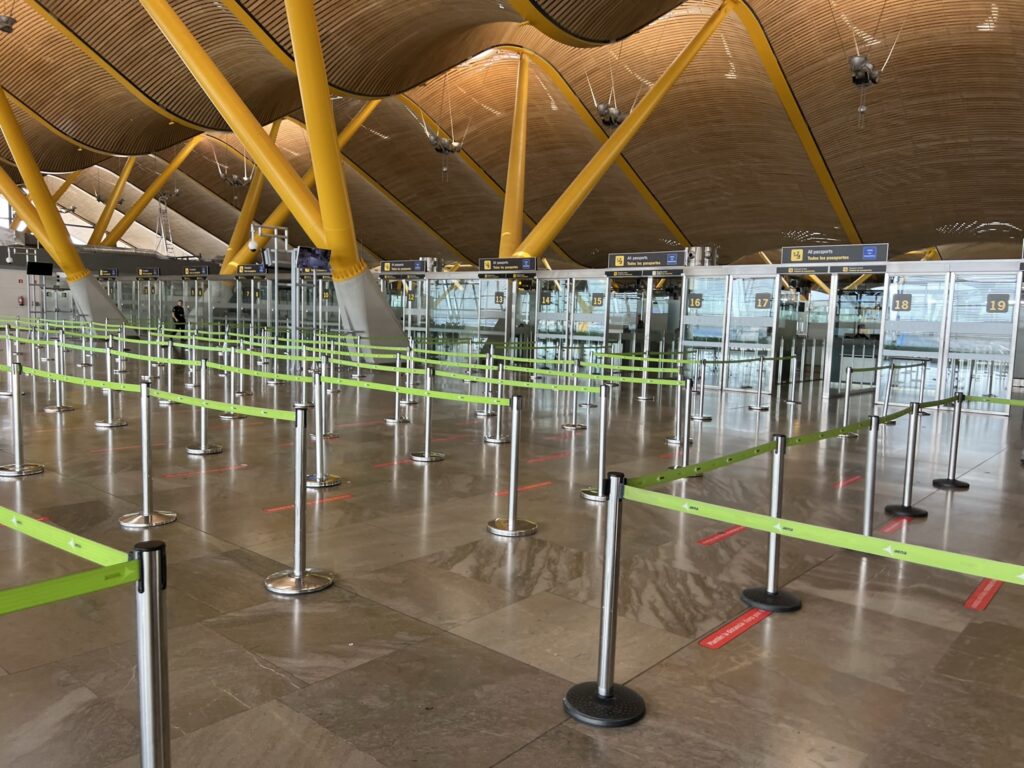 I even had time to step into the beautiful and spacious Iberia lounge at T4 for a shower and a snack before my next departure.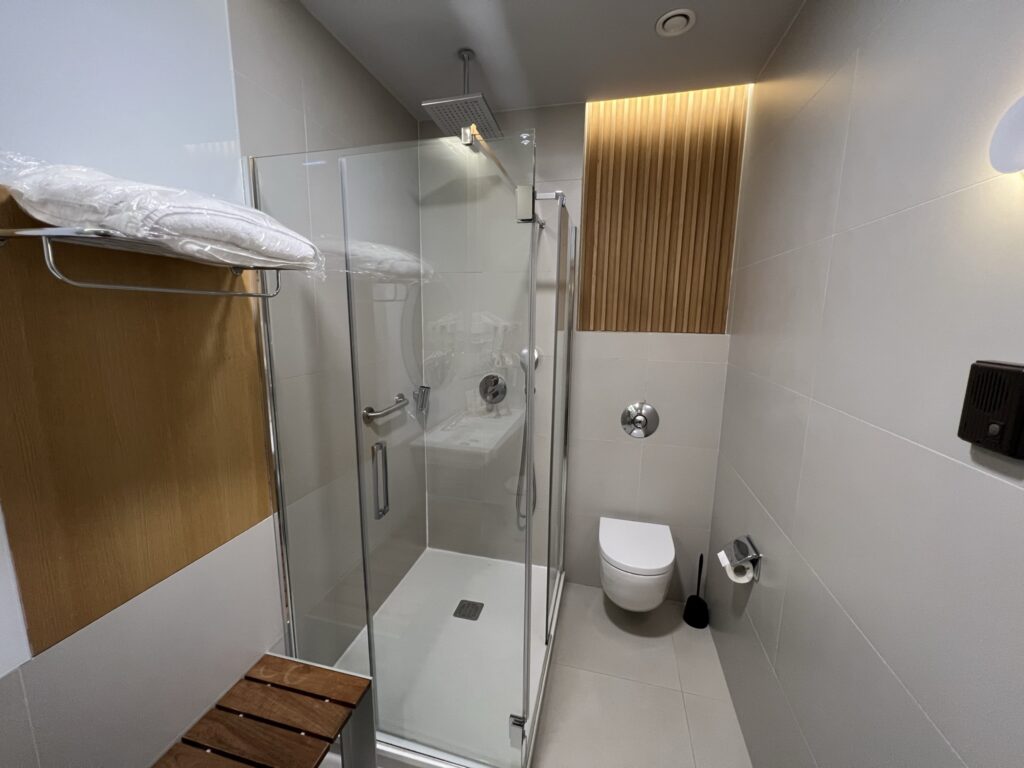 This was perhaps one of my easiest communications ever, amid endless reports of chaos at European airports.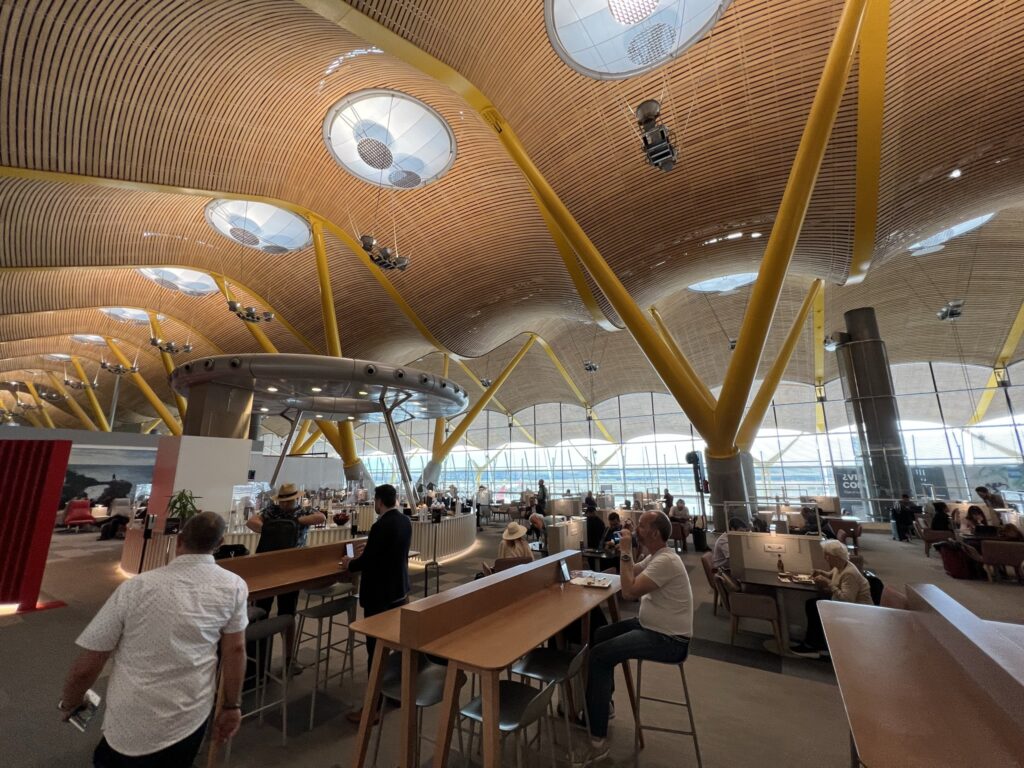 The connecting flight to Hamburg boarded on time.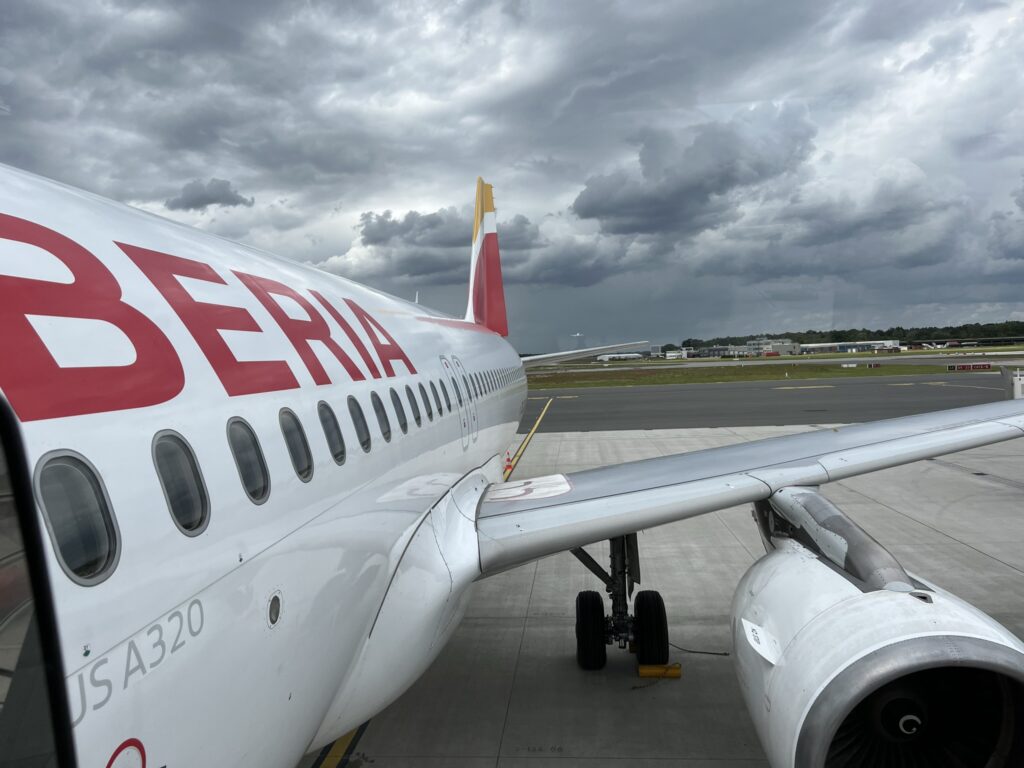 I sat in the "Eurobiz" seat and cranked up the overhead vent on this very hot day in Madrid. I'm not a fan of the unoccupied seat-door style for European business class, but it's better than the economy clubbing.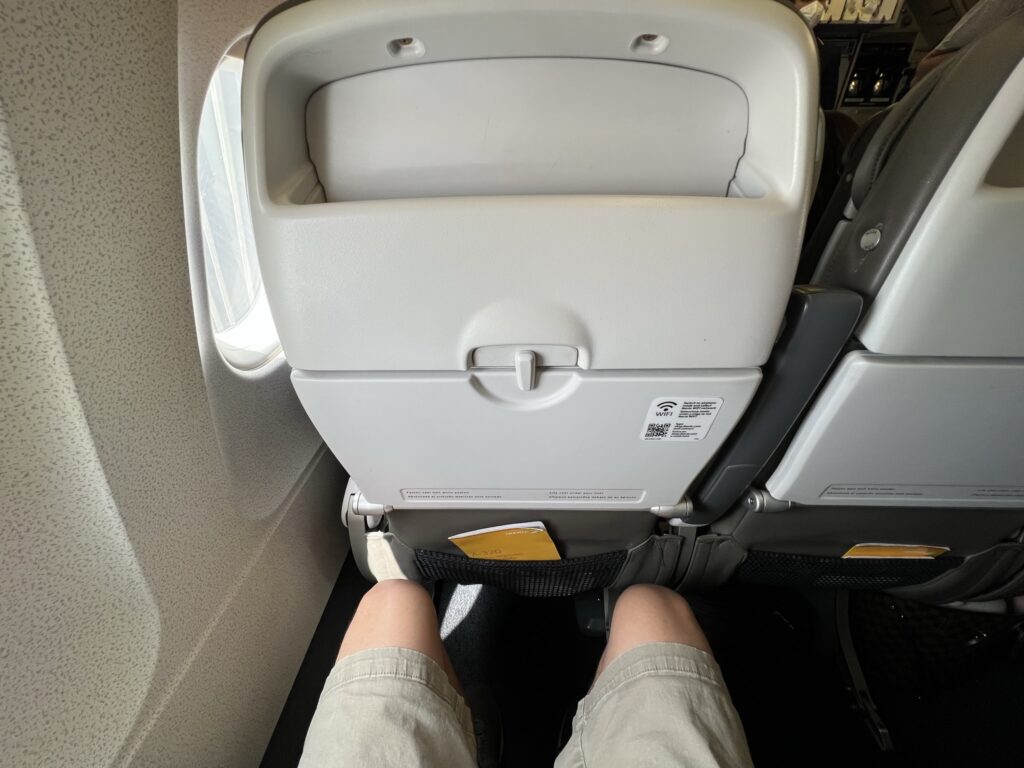 The seat has an AC and USB-A port, but neither was active until I asked the cruise cabin crew to turn them on. Not sure why this function wasn't automatic, or if the crew turned it on without a router, but I was glad I was able to charge my devices.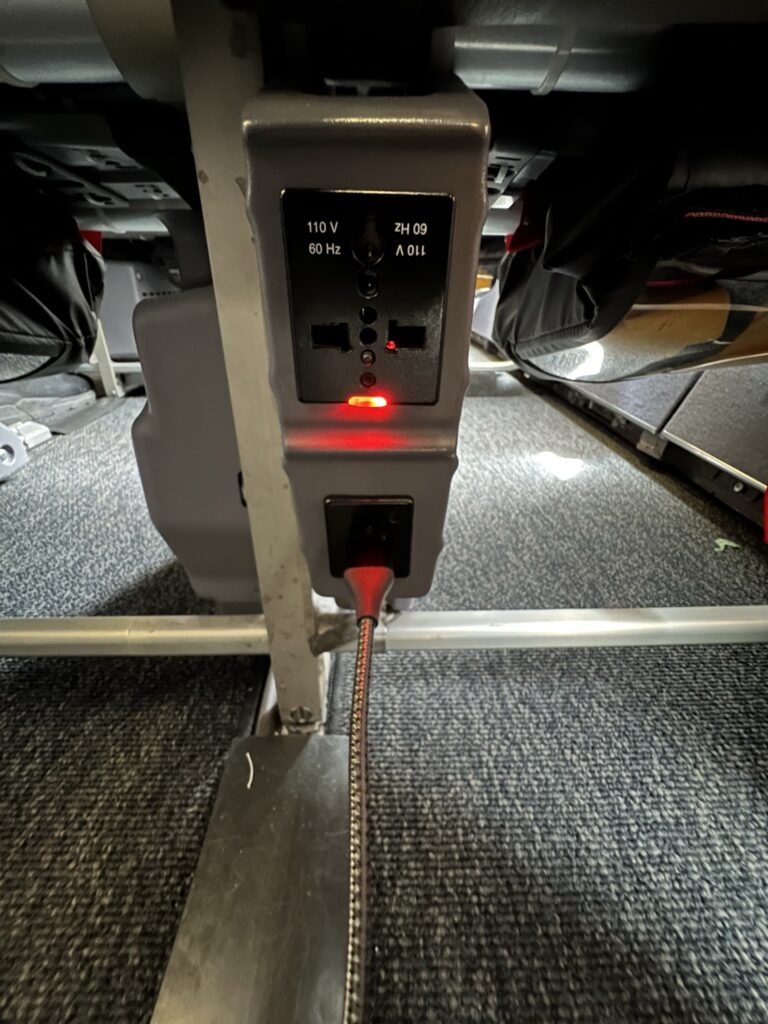 Because of the high prices, I passed on Inmarsat / Deutsche Telekom European Aviation Network supported Contact on board this flight. There was no free messaging plan as it was offered on the long trip. A "Browse and Stream" flight ticket was offered for €10.49.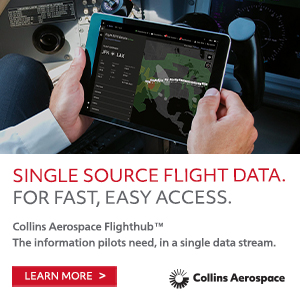 The meal served on this connecting trip was, in my opinion, far superior to the long one.
I was ready for a small snack, but instead was served a large and very tasty ravioli, alongside what I believe to be roast beef and potato salad, and a very tasty tiramisu.
Arriving in Hamburg was on time, and the buses were ready to receive passengers when we got to the solid platform.
Overall, I was very impressed with the experience of Iberia and its crew. Nothing was offered that was particularly advanced or industry-leading, but outside of Iberia's poor IT integration with British Airways, the entire flight performed well.
I may have gotten lucky with our easy relationship in Madrid this time around, but a little luck goes a long way these days.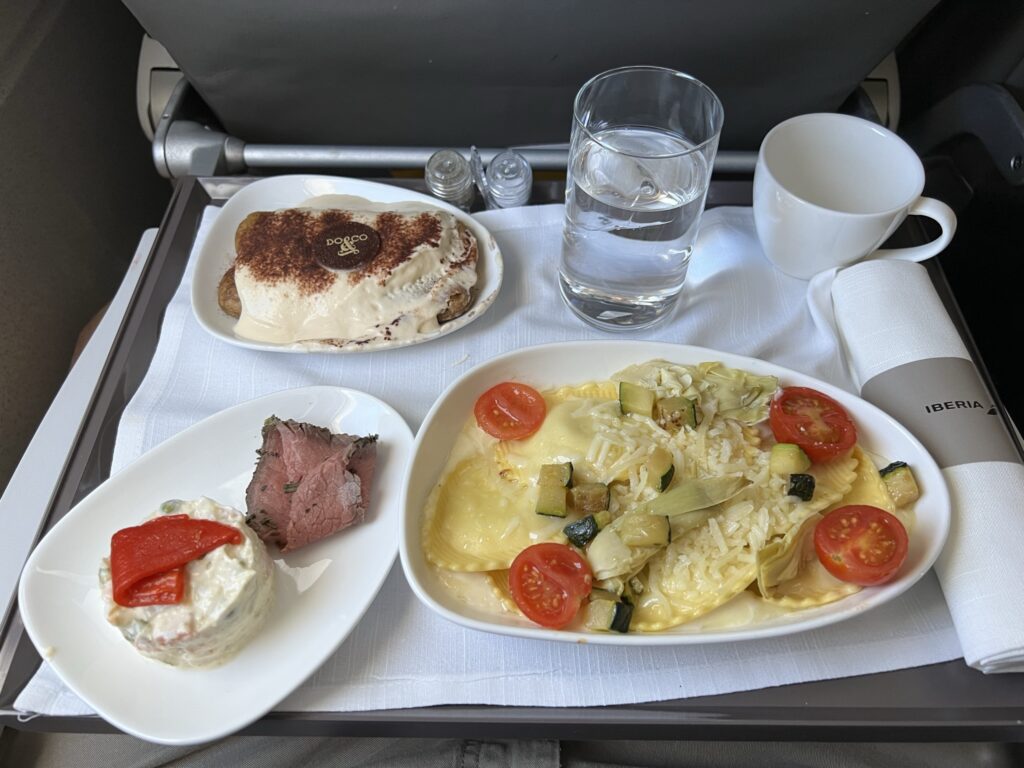 Related articles:
All images attributed to author Jason Rabinovich