Sydney obviously has a myriad of dining options to suit every taste – from the humble pub restaurant and cheap eats, to sophisticated cuisine and world-class fine dining. But sometimes, you know you're hungry, but you don't know exactly what you want. Fortunately, Sydney has your back, with some extensive dining areas that will ensure you'll find something to suit you.
Recently, with Sydney shifting under a whirlwind of futuristic developments and remote expansions, dining venues are on the rise as well. These days, our dining areas have moved beyond their food court origins, housing some of the best new places in town. From all-day diners to secret omakase restaurants, bubble tea havens, and a popular zero-waste pub – keep reading for the most delicious places to eat in Sydney.
Eddie at Central Station
Haymarket
It may be currently under construction, but due to its location and size, EDDY promises to be one of the favorite destinations for foodies in Sydney. This new experience is located on Eddy Avenue and Eddy Avenue Plaza, adjacent to Central Station, and forms part of an ambitious State Government Department renovation programme. 24 hectares of land is being redeveloped, driving growth and stimulating the economy, and EDDY will be the centerpiece of it all. In addition to a wide range of dining options, EDDY will contain commercial and cultural spaces that come together to create a vibrant community experience. See this space.
EDDY is due to open soon – stay tuned here.
Quarter berth
circular pier
Merging the best of the hustle and bustle of the CBD with the spirit of independent dining along the way, the recently opened Quay Quarter has transformed Circular Quay into a foodie destination in its own right. You're clearly a short hop from some of the country's most iconic landmarks, but if you're feeling a hunger pangs, you'll find two omakase-style restaurants, a Parisian-style steakhouse, and Sydney's best negroni.
We must try: Apollonia, Pesotho, Boulon Entrecote
25 Martin Bliss
Convention on Biological Diversity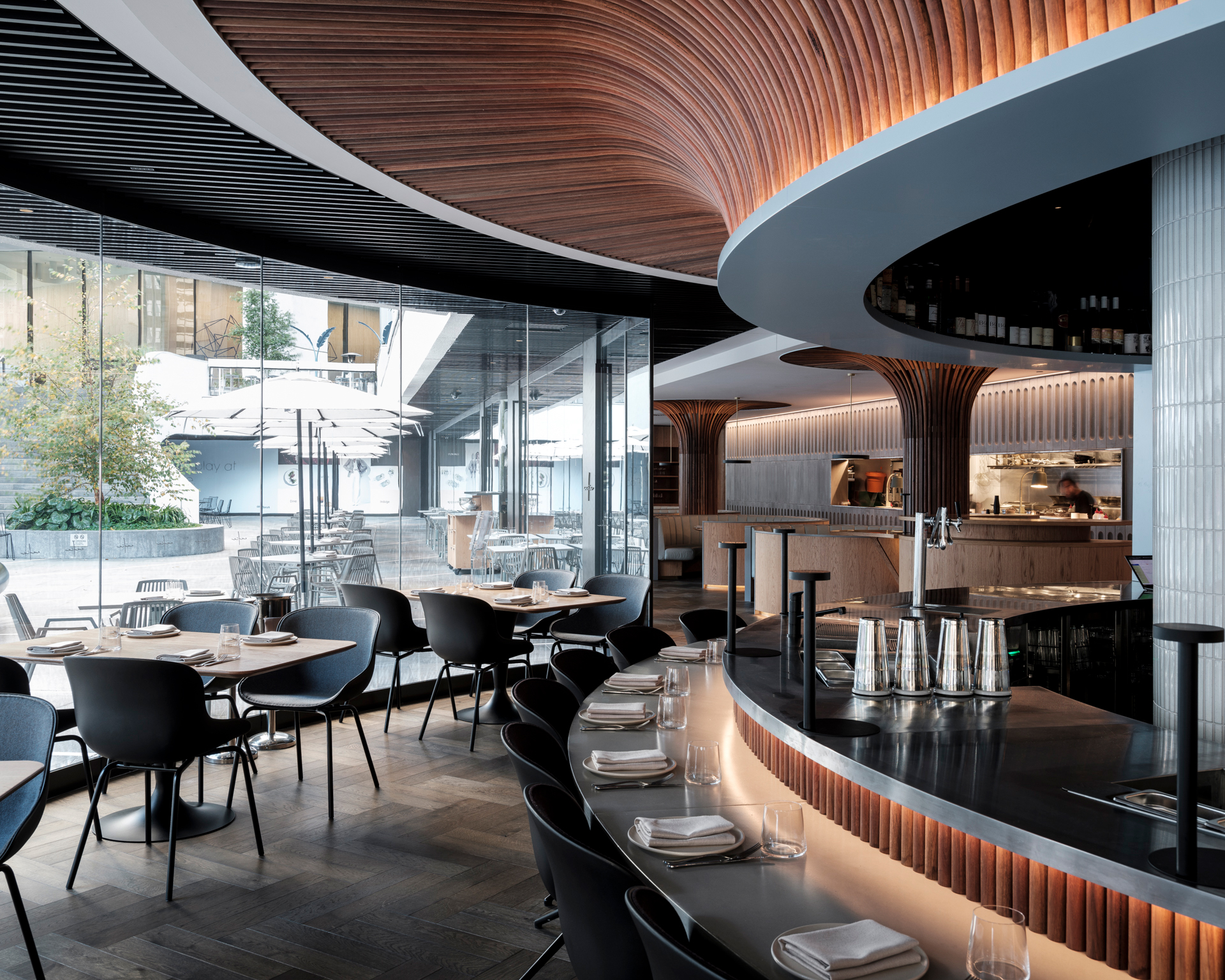 The recently completed development at 25 Martin Place is a cut above Sydney's standard food court. There are office lunch favorites like Pasta Pantry and Schnitz, true, but it's the choice of fine dining restaurants that make this area top notch. The area is part of a $170 million redevelopment, lovers of fine dining can try Kazan, a Japanese restaurant located above the Theater Royal, or AALIA, a restaurant whose mission is to revive long-forgotten Middle Eastern offerings such as Sesame Leaves (stuffed Lebanese vine) platter. ) with old rice and sea urchin.
We must try: AALIA, Theater Royal, Botswana Butchery, Cabana Bar
South Evileye
Evilly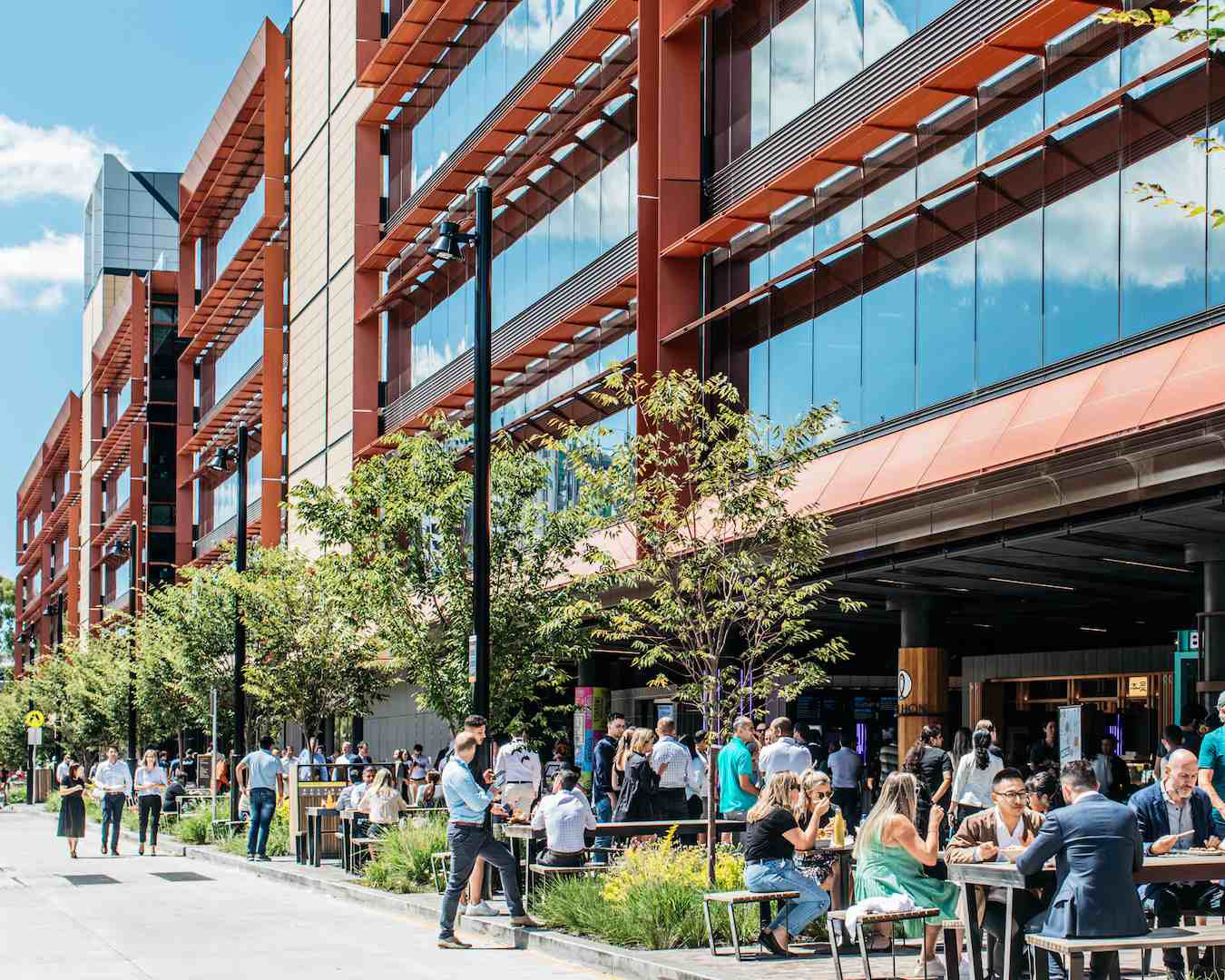 Originally the site of Australia's National Rail workshops, South Eveleigh – located near Redfern Station – has been slowly evolving over the past few years into a one-stop shop for first-class work, shopping, wellness and dining and drinking. Popular chains like Fishbowl, North Sandwich & Burger, and Charlotte's Little Sister sit alongside places like RE—a pub built on the ethos of sustainability and recycling and whose menu features gems like potato scallops with caviar and the old-fashioned wagyu dish. South Eveleigh is also home to the crazy new ballroom at The Grounds.
We must try: RE, Lucky Kwong
new market
Randwick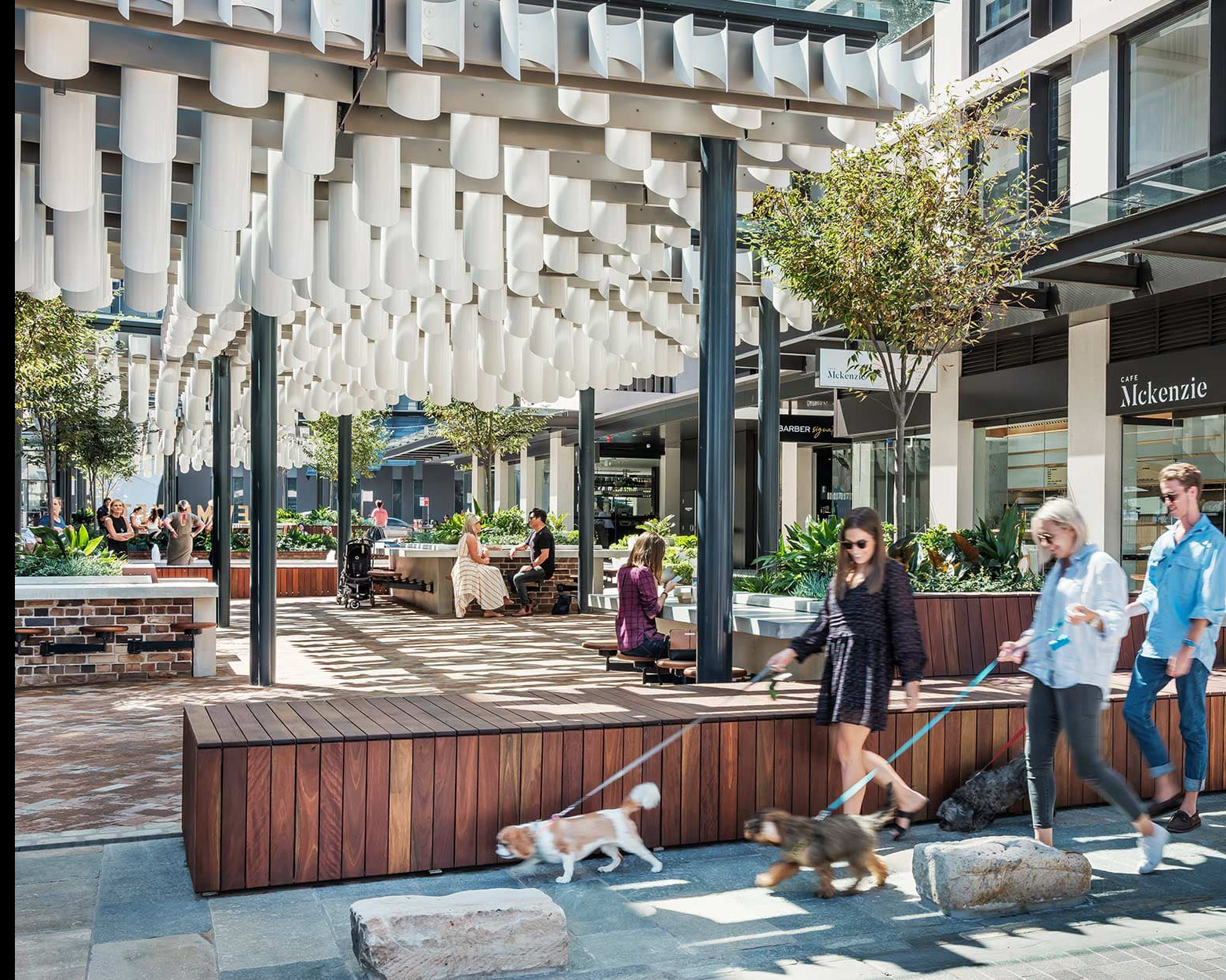 When a website has a section titled "Master Layout," you know it means business. That is certainly the case with the developers behind Newmarket – a neighborhood of apartment buildings, green spaces, retail and restaurants that is only a five-minute drive from Coogee Beach. Newmarket Dining has brought some of Sydney's favorite boutique restaurants to Randwick, so you can enjoy restaurants like Dumplings and Beer (originally in Potts Point), Baccomatto Osteria (first in Surry Hills), and Ribs & Burgers (as we've seen, well, Everywhere). And this is only the beginning, with the promise of more retailers and food businesses in the future.
We must try: Silla Vinoteca, Rara Ramen
Parramatta Square
Parramatta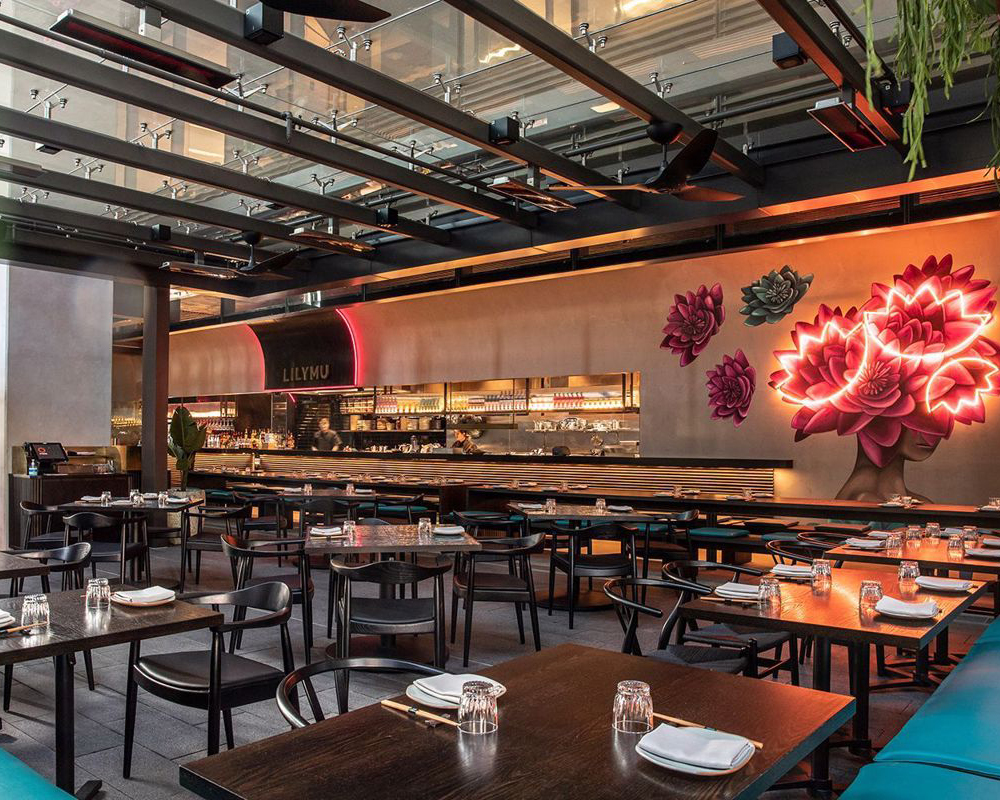 We have long been told that Parramatta is the second central business district, and with Parramatta Square, there is a vision of creating a city within that second city. Surrounded by tower blocks of office and retail space, giving it the ambiance of a financial center, Parramatta Square offers offerings to treat your hungry feelings, no matter what your reason for visiting. Among the shops, you'll find restaurants like Ruse Bar & Brasserie and Asian cuisine at LILYMU, as well as more casual eats like Betty's Burgers. Connectivity and information are crucial in Parramatta Square too – WiFi is free throughout, and the area has its own app.
We must try: Harvey's Hot Sandwiches, Triple Pastry, Lilimo
tramshed
Forest Lodge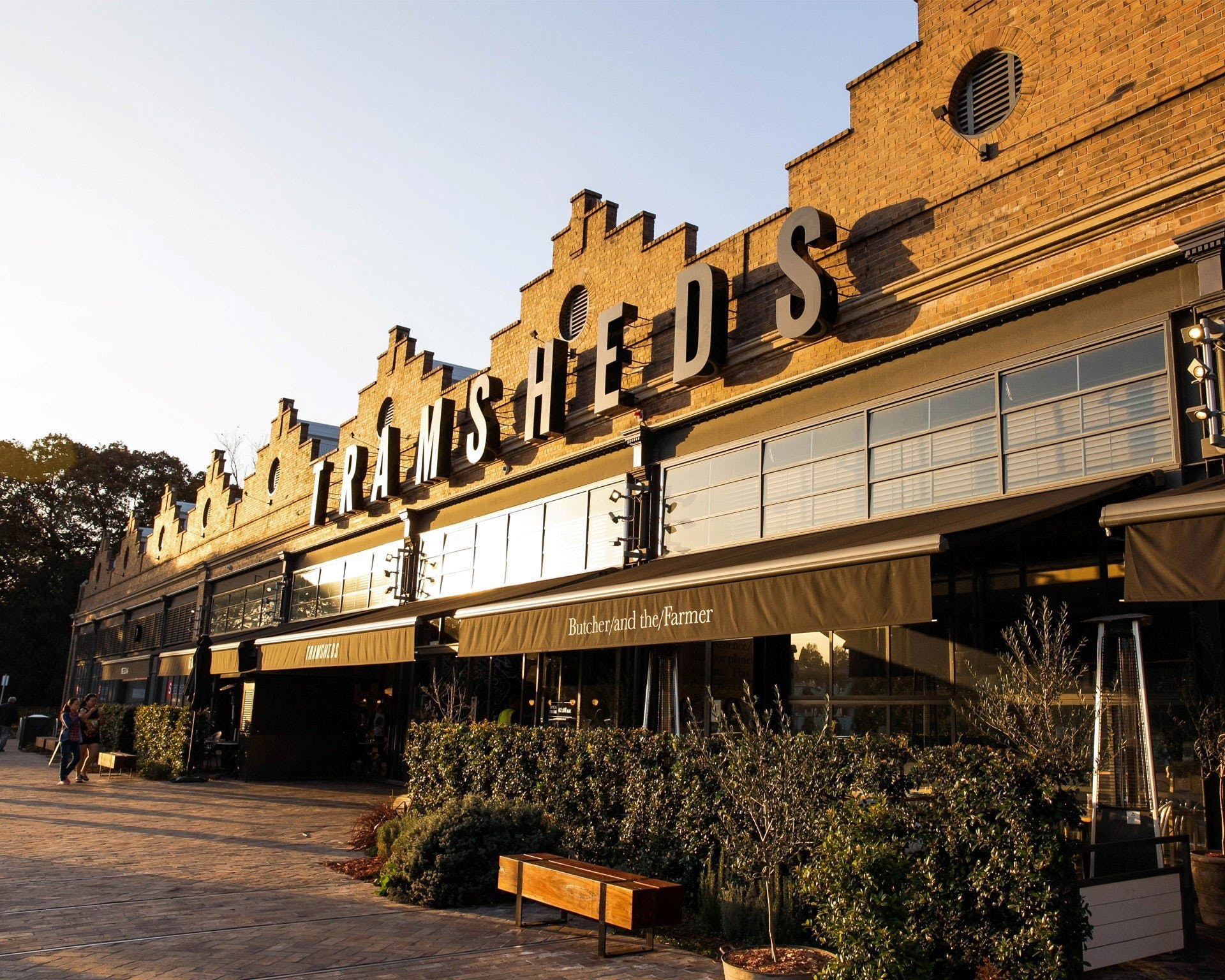 This inland western establishment used to hold over 200 trams but is now one of the best eating places in town. In addition to its seven retail stores, there are eleven restaurants including Flour Eggs Water – a pasta restaurant whose menu is built on a solid foundation of fresh, high-quality ingredients. If you're not Italian, try a Mexican cantina (Bodega 1904), a French bistro (Garçon), a restaurant dedicated to meatballs (Palle), or some sustainable seafood (Fish & Co). And, of course, you can—and arguably, should—always end your trip with a scoop or two of Messina. On Sundays, Tramsheds hosts one of Sydney's best farmers markets.
We must try: Tramsheds Growers Market, egg flour and water
Campbell Stores
rocks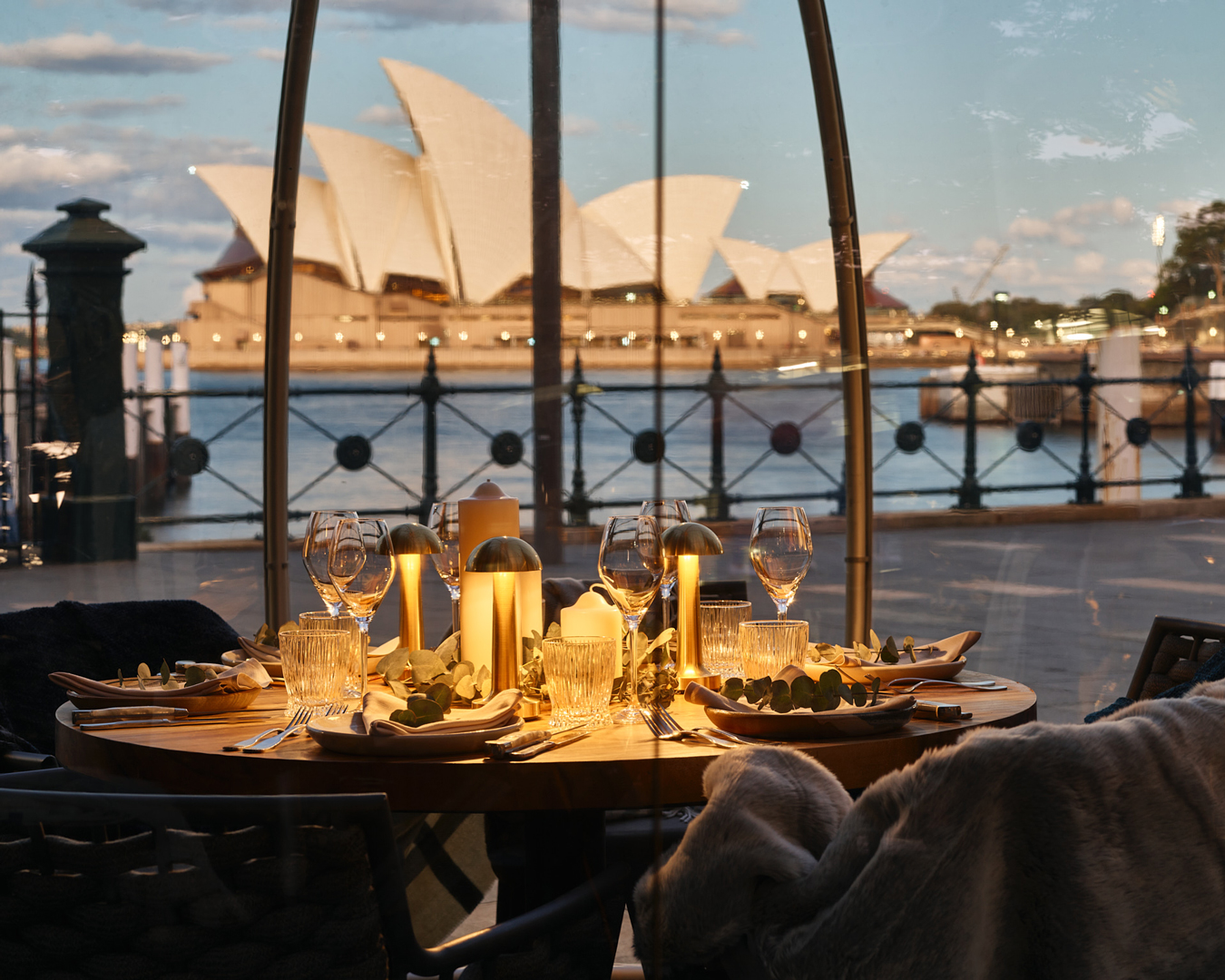 You'll definitely know Campbell's stores, even if you think you don't. Campbell's quaint, recently renovated heritage shops are located between the Park Hyatt and the Overseas Passenger ferry terminal on the west side of Circular Quay, offering stunning views of the Sydney Opera House from the other side of the water. Unsurprisingly, the dining options here are unparalleled: Harbourfront seafood restaurant, signature Bay Nine Omakase, and sustainable steakhouse 6Head, to name a few. The latest restaurant to open is Luna Lu, a luxury restaurant with Asian fusion. If you're really looking to cash in on the cash, you can even rent Campbell's Stores as a wedding reception venue.
We must try: 6Head, Bay Nine Omakase
Paper Factory for Food
Liverpool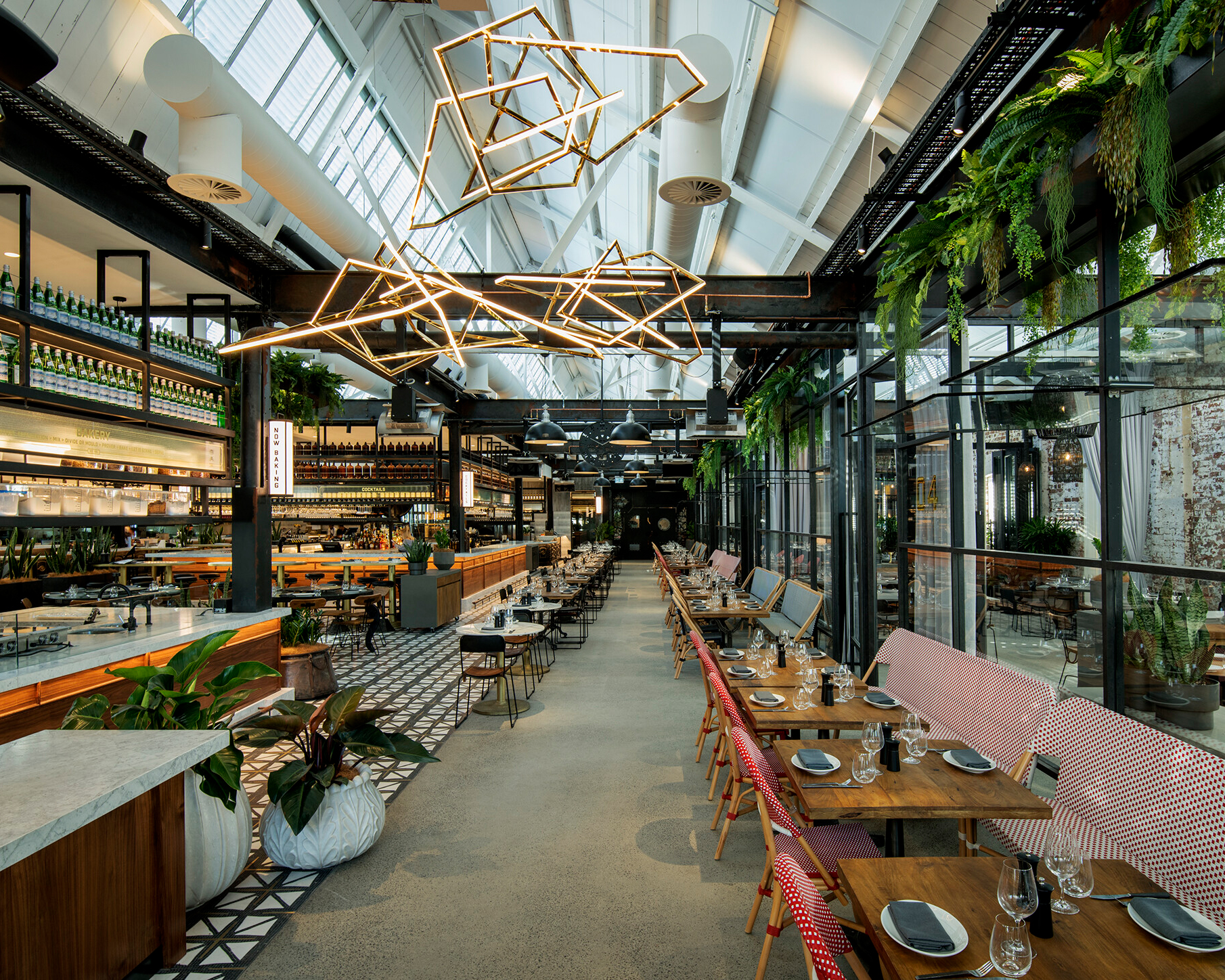 Housed in a heritage mill building from the 19th century and only opened in winter 2019, The Paper Mill quickly became famous as one of the best locations in western Sydney for great dining. Located on the banks of the river George, there are four food options to choose from but when they are good you won't need more. First, there's the Firepit with local meats and seafood cooked over an open flame. Then, it's a Georgian restaurant: a Neapolitan pizzeria with a well-stocked bar. Charcoal Joe follows, everything you could want from Lebanese grilled chicken. Finally, it's Shepherd's Lane: a café that proudly claims the nickname "candy bar."
We must try: chasm of fire
ivy dining area
Convention on Biological Diversity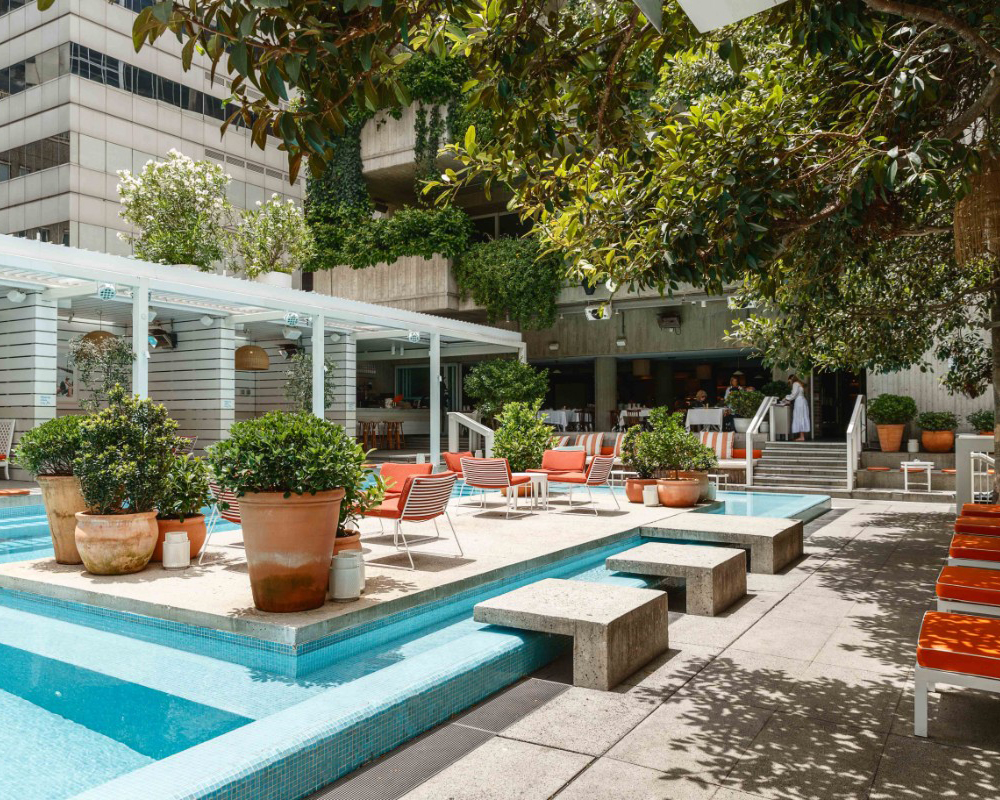 Is it a CBD bar? Is it a sweet shop? Is it a rooftop nightclub with a swimming pool? It turns out that Ivy's dining area, located on George Street in CBD, is all of these and then some, with Merivale's favorite stretch farther than you might imagine. It includes the always stocky Royal George, Bar Totti's bread and burrata paradise, Jimmy's Falafel always right, the newly opened Dan Hong's MuMu, and of course the famous Ivy Pool – an oasis of calm in the middle of Australia's largest city. There is a reason Merivale Places take over Sydney – they understand what people want and serve it well.
We must try: Little Felix, Totti Bar, Momo, Jimmy Falafel
Kensington Street and Spice Trail
Chippendale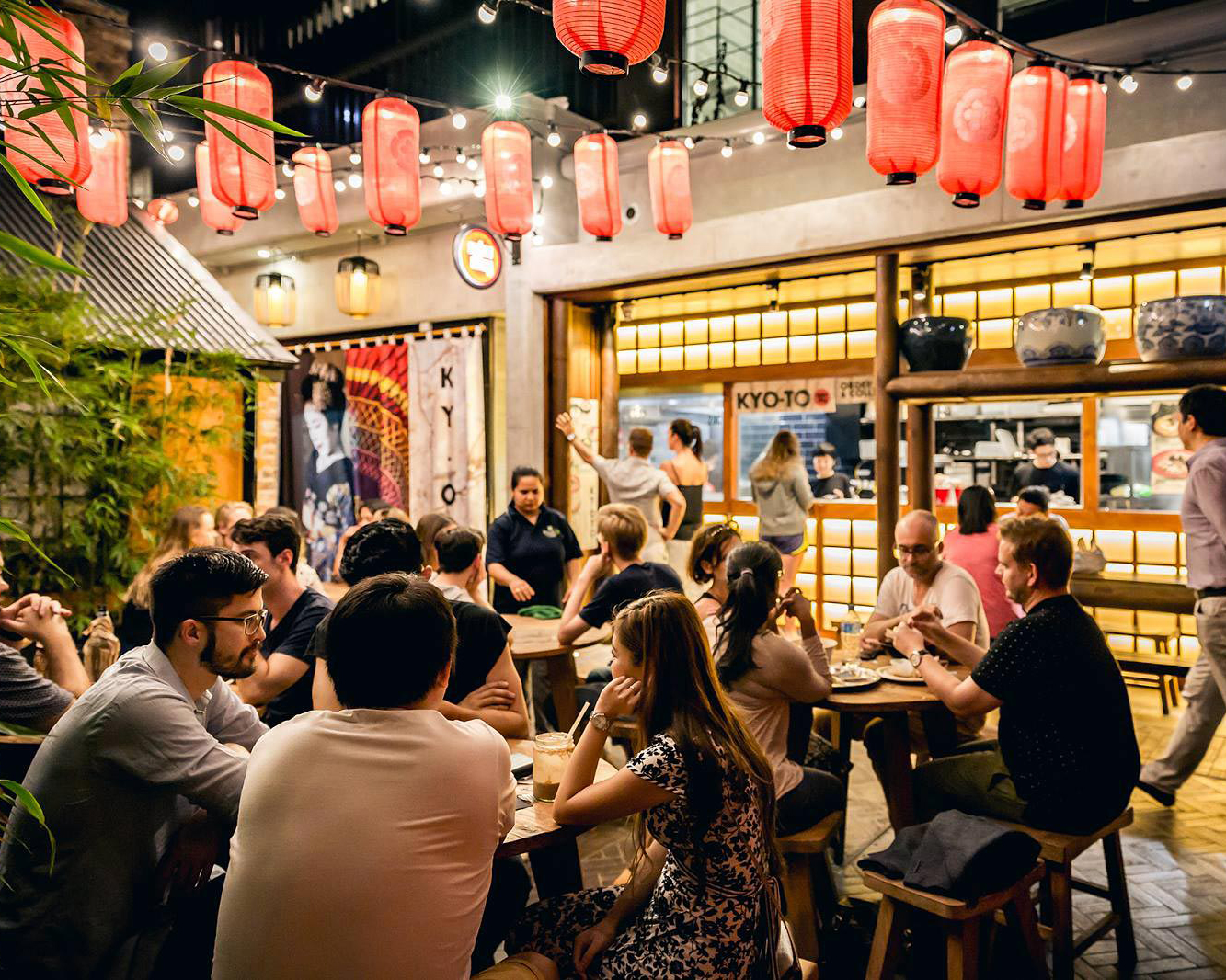 Most circles focus on getting just the right food, but Kensington Street in Chippendale is also an art and community hub. In terms of Sydney dining areas, Kensignton Street has already set the standard for what has followed since then. The East Side – one of the four distinct areas of Kensington Street – contains a gallery along with establishments such as the Mekong Restaurant in Southeast Asia and the contemporary Korean restaurant Jung Sung. That's before we even think about the trattoria on Westside, the special pop-up kitchen at The Old Rum Store, and the most famous area of ​​Kensington Street, Spice Alley. Roaring under a sky full of yellow lanterns, you'll be forgiven for thinking you've been to a street food haven in Asia when you're in Spice Alley rather than central Sydney.
We must try: Jung Sung, Javrush, Jin Lin, Old Clear Hotel
Darling Square
Haymarket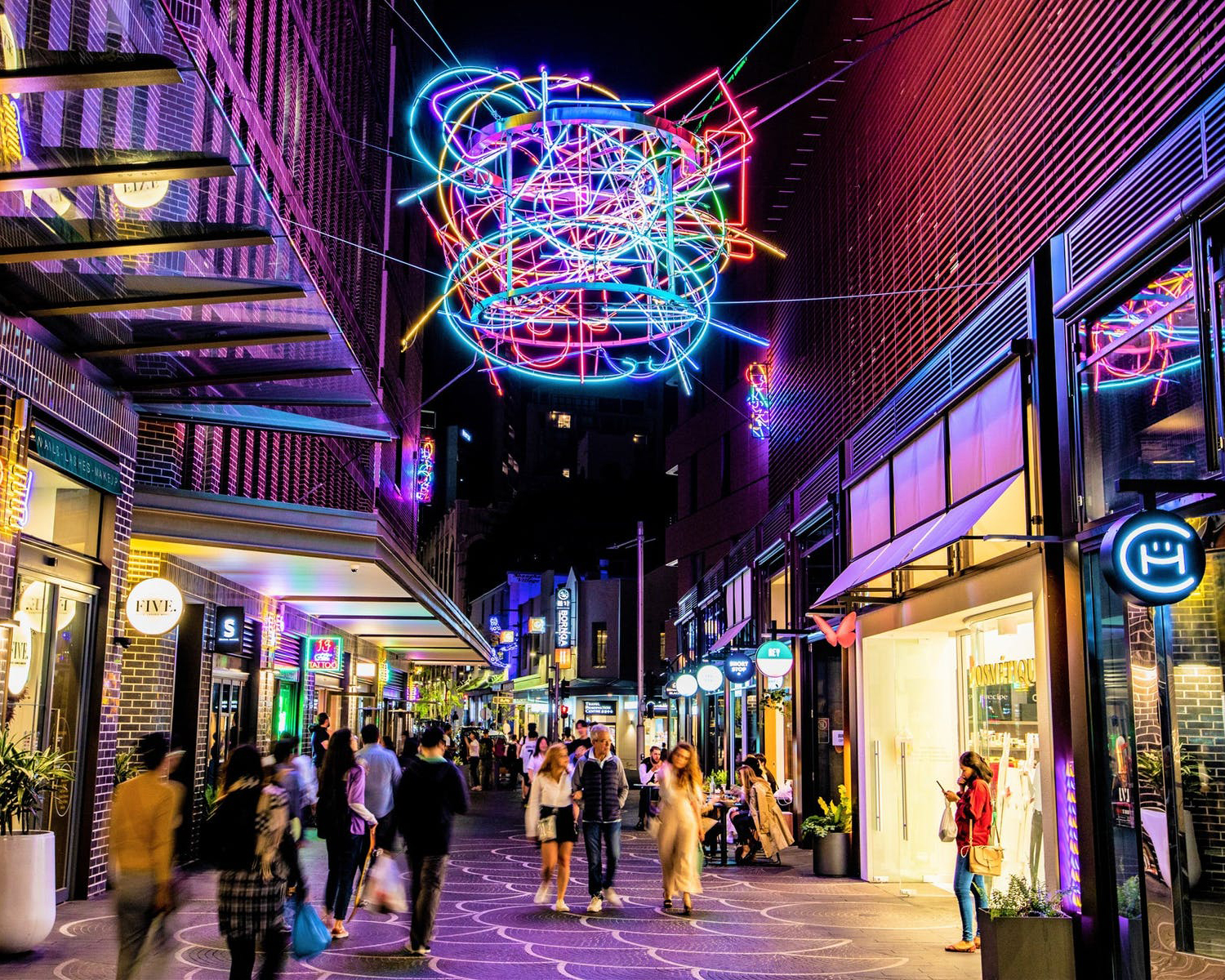 Convenient to the light rail just south of Darling Harbour, Darling Square blends greenery and cobbled boardwalks with over forty dining options. From multinational chains to Australian independents, there is something to suit every palette. Not every city is lucky enough to have a traditional Macau hotspot (Jackpot Hotpot) that rubs shoulders with a bakery selling Hungarian pastries (Kürtősh) or a Japanese ramen restaurant (Hakatamon Ramen) near a Chinese dessert bar (Pengong Black) but with Darling Square, Sydney delivers And then some. There is also a Messina outpost and one of the best cafes in Sydney too. That's not to mention the wide range of cafes, bubble tea shops and gelaterias.
We must try: Edition Roasters, Bubble Nini Tea, XOPP, Hello Auntie, Simulation Senpai
Are you still hungry? Check out Sydney's best restaurants here.
Image credit: Botswana Butcheri, Quay Quarter, 25 Martin Place, South Evely, Newmarket, Parramatta Square, Tramsheds, 6 Head, The Paper Mill Food, Merivale, Kensington Street, Darling Square