The Boucherie Council and Cochon de Lait Po'boy in SoLou
I made a mistake while eating at SoLou recently. No, I had no regrets about ordering. Everything was delicious. I just underestimated the portion sizes of both the appetizer in the form of stuffing plates and the cochon de lait po-boy entrée.
The plate was piled high with andouille, alligator sausage, pig's head cheese, and preserves of cheddar and figs. The star of the show was sticky and sweet bacon. At $23.99, the plate is more splurge than standard appetizers, but it's the perfect addition to happy hour drinks for a pair or small group.
For my po-boy, for $14.99, I received a full 12 inches of Leidenheimer French toast stuffed with pulled pork, pickled red onions, quercelain, and coleslaw with a side of French fries and topped with Brussels sprouts. The meal was topped with a strawberry hill cocktail. Just like the food, don't underestimate the portions in these cocktails. One will do the trick. For smart savings, don't miss the happy hour half break for some drinks from 4pm-6pm on weekdays.
SoLou is located at 7246 Perkins Rpad, Baton Rouge, 70808, (225) 256-7070.
Hours of operation are 11 AM to 9 PM Monday through Thursday, 11 AM to 10 PM on Friday, 10 AM to 10 PM on Saturday and 10 AM to 9 PM on Sunday. (Emma Descher, team writer).
Roast Pork Meal at Little Saigon
Ban Mi, in its simplest interpretation, is a Vietnamese-style boy. You can find banh mi in many Vietnamese places across Baton Rouge. At Little Saigon, they serve two choices of meat: roast pork or chicken. The bread is crunchy on the outside and soft on the inside as it should be. Tender pieces of grilled pork tucked into buttered bread, layered with cucumber, carrot, onion, cilantro and sliced ​​jalapeño. The result is bite after bite of flavor and spice. And at $7, it's a total bargain.
Little Saigon, 11224 Florida Blvd. , Baton Rouge, 70815, (225) 273-2445
Opening hours Tuesday through Saturday, 9 a.m. to 9 p.m., Sundays, 9 a.m. to 8 p.m. (Jennifer Brown, Senior Editor)
Maui and Wai Lettuce Wraps at Spoke & Hub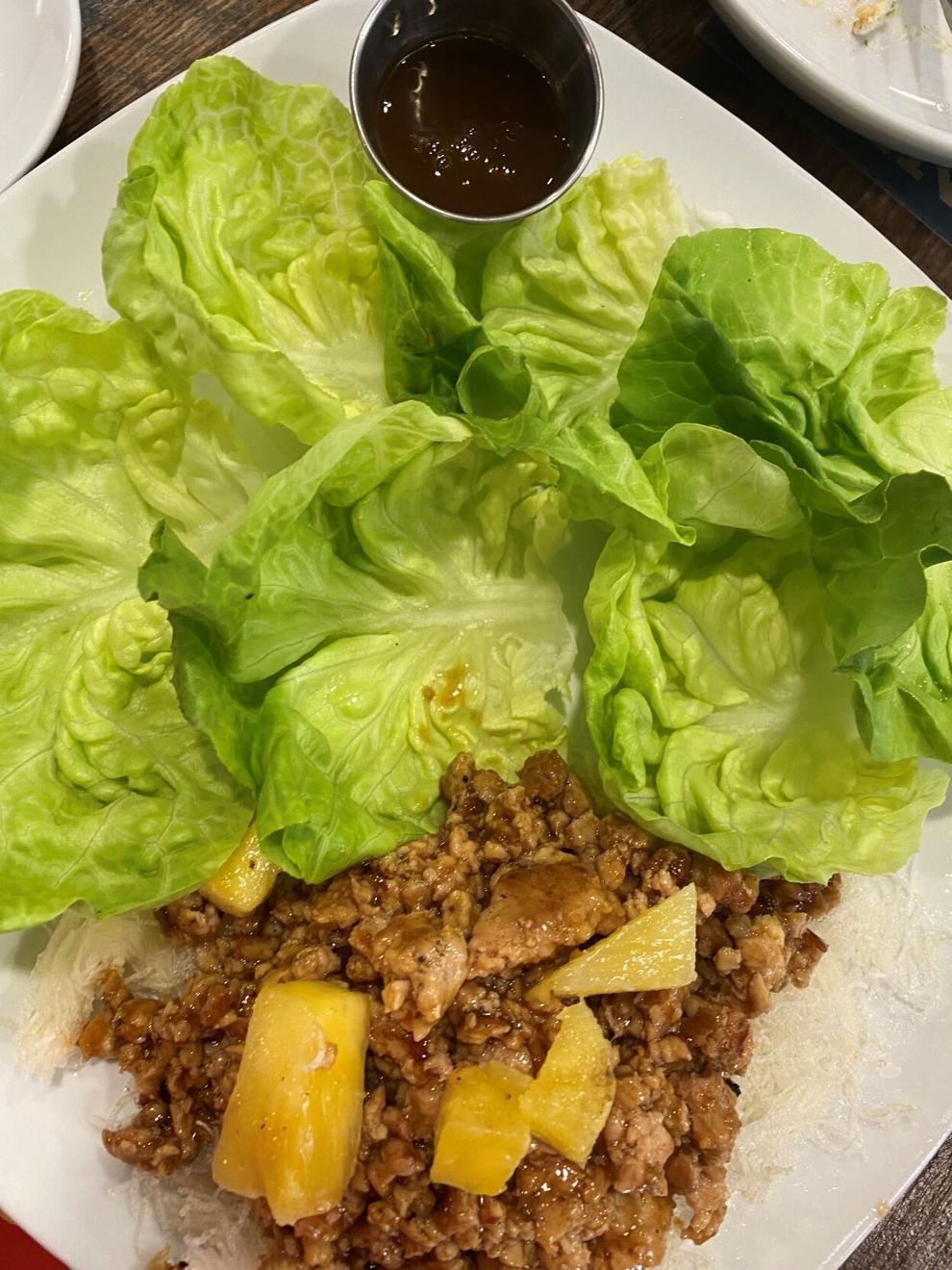 Chicken thighs, crunchy rice noodles, buttered lettuce cups, some chunks of pineapple and a savory sauce to connect flavors make Spoke & Hub's amazing hand-crafted lettuce wraps—all in all, deeply satisfying. Lettuce wraps are on the shareable menu, but I asked for that as my entree and would do so again. The texture blend hits the spot on a hot summer night. At $13.75, the dish could definitely be a fan-favorite appetizer, but we made this amazing cheese tart for that. Two enthusiastic thumbs everywhere. Great service too.
Spoke & Hub is located at 5412 Government Street, Baton Rouge, 70806, (225) 529-3550.
Opening hours are from 11 AM to 9 PM from Monday to Thursday; 11 a.m. to 10 p.m. on Friday; Saturday from 8 am to 10 pm; From 8 a.m. to 8 p.m. on Sundays. (Jean Richer, Features Editor)